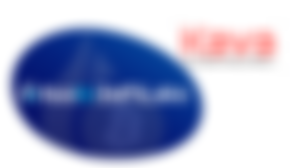 Huobi DeFi Labs partnered up with Kava Labs, offering new yield-farming opportunities to its exchange users.
Huobi DeFi Labs has strategically partnered with Kava Labs to bring HBTC and other Huobi-ecosystem assets to the Kava DeFi Platform. Additionally, Huobi will give existing users seamless access to Kava, Hard, Kava-based DeFi Apps and services running on Kava's platform, indicating an industry first for CeFi and DeFi cooperation.
Background
Kava Labs is focused on opening the DeFi doors to the general crypto public by partnering with leading exchanges like Huobi to expand the collateral available to DeFi such as HBTC and pioneering exchange-native experiences that bring DeFi apps and services directly to their users.
" BTC is by far the most valuable collateral asset for DeFi with 60% market share as of now. We are confident that the crypto market accepts custodied BTC products as valued collateral in DeFi apps and services," Ciara Sun, Vice President of Huobi Global Markets
The largest reserves of BTC today are held at the leading global exchanges like Huobi, as industry surveys and statistics have shown that the vast majority of crypto users will not custody their crypto. This has left DeFi to be utilized only by the technically savvy which makes up less than 10% of the overall market.
This means for DeFi applications to access the world's most valuable asset, BTC, leading global exchanges will need to bring their BTC assets on-chain where they can be used in DeFi and integrate DeFi earning opportunities within their platforms so that users can access them all without the need of custodying their own keys or being technical. Kava Labs is leading the charge in bringing the world's largest crypto exchanges into DeFi, the Huobi and Kava strategic partnership is one of many wins to come.
To mint and burn HBTC on KAVA, Huobi will follow strict KAVA compliance code auditing procedures before it gets approved KAVA holders governance group and node operators. The governing body will then review the code, ensuring HBTC can operate in a secure environment.
Following the creation of HBTC as an asset on Kava, it can then be used as a collateral for USDX loans in the Kava lending app or as an asset to be supplied and borrowed in the HARD Protocol Money Markets giving HBTC holders the ability to borrow, lend, and earn with HBTC on Kava.
In addition to HBTC, Huobi and Kava plan to bring more Huobi native assets such as HT and HUSD to the Kava platform in the near future.
Huobi DeFi Labs and Kava Labs has signed up an overall action agenda in this strategic partnership.
Huobi will plug in KAVA API on its main trading site, offering existing Huobi users direct access to Kava platform and its suite of financial apps and services..
The initiation stage will offer Huobi users direct DeFi yield farming for HBTC via Kava. Exchange users can safely move their HBTC asset to Kava for yielding with a few clicks.
Liquidity Mining
Huobiusers can further yield on HBTC through Kava lending protocol and minting USDX, which will generate additional yields at the HARD Money Market.
Kava DeFi platform offers a customized experience that best suits the financial needs of users and this is a proud example of how we empower financial institutions through tools like open APIs.
Opening new ways for quality assets to flow into Kava's multi-chain platform is a top priority. HBTC and soon other Huobi assets will find their way into the Kava ecosystem where they can be utilized to generate superior returns.
With Huobi DeFi Labs natively integrating Kava's suite of DeFi apps and services on Huobi.com so that they can be accessed by Huobi's global user base, I believe this has the potential to bring millions of new users to Kava ecosystem of apps of services." – Brian Kerr, CEO of Kava Labs
"Providing our users with diversified DeFi Apps and services is one of our priorities. We chose Kava platform for HBTC yielding in a cooperative mindset to bridge CeFi and DeFi and to introduce diverse instruments and liquidities to the current market, " – Ciara Sun, Vice President of Huobi Global Markets
About Huobi:
Huobi is the world's leading digital asset trading network, providing 15 million users worldwide a one-stop-shop solution for their trading and investing needs in digital assets.
Since its establishment in 2013, Huobi has been committed to pioneer revolutionary innovations in blockchain and trading services. As of now, Huobi has developed multiple business segments including industrial blockchain, public chain, digital asset trading, digital asset security wallet, mining pool, investment, incubation, research, etc, providing secure and trustworthy value network services to millions of users in over 170+ countries.
About Kava:
Kava is a multi-asset DeFi platform that offers stablecoins, loans, and other financial services for users of major cryptocurrency assets including BTC, XRP, BNB and ATOM to name a few. The Kava platform has two types of tokens, the KAVA token and the USDX stablecoin where the KAVA token is the native token of the Kava blockchain integral in the security, governance, and mechanical functions of the platform. Users can collateralize their crypto assets in exchange for Kava's stablecoin, USDX. USDX is the highest-earning USD denominated account available for modern investors, offering superior yields without additional risk, compared to traditional alternatives like checking and savings accounts that only deliver minuscule returns