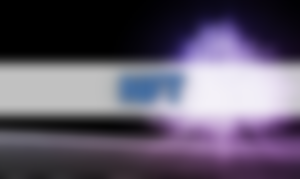 The explosive growth of Non-Fungible Tokens (NFTs) has opened up the blockchain industry to a new realm of endless possibilities.
They have allowed for the existence of rare assets reminiscent of those in our conventional world, and virtual reality gamers are throwing their weight behind by splurging on these assets. An Axie Infinity gamer recently paid 888.25 ETH (worth $1.5 million at the time of purchase) for a virtual estate, breaking the previous record of $800,000 paid by Polyient Games to Gala Games for the acquisition of "Citadel of the Sun".
A gamer by the nickname Flying Falcon paid 888.25 ETH to purchase 9 Genesis plots of virtual land on Axie Infinity. The purchase is now reportedly the biggest sale in the NFT market and nearly doubles the previous record amount. Axie Infinity broke the news of the landmark achievement via its Twitter page.
We made history!

Today, the highest NFT sale of all time took place in the Axie universe.

This digital nation will accomplish great things; today was a massive validation of our vision and community!

Let's keep pushing!

Learn more https://t.co/Lp72h7r7ww

— Axie Infinity (@AxieInfinity) February 9, 2021
Flying Falcon briefly explained the motive behind his purchase, stating that virtual assets on Axie Infinity possess an economic value that may translate to 'future resource flow'. He further asserted that the rare Genesis plots which he purchased perfectly align with his theory. Statistics prove that his 'theory' indeed is popular. Around this time last year, CryptoPotato reported that gamers invested over $1 million in virtual blockchain real estate.
The game which features the collection, training, raising and battling of fantasy creatures called 'Axies' has experienced massive growth since last year.
According to NonFungible, its all-time number of sales (288,000) and all-time trading volume of $9 million makes it one of the best performing NFT projects. These numbers may shoot up in the coming years with the release of the Ronin mainnet, a sidechain developed by Axie Infinity to tackle network congestion and scalability. The Ronin mainnet features a Proof of Authority (POA) network that allows validators to validate blocks and approve transactions.
Digital collectibles are generating even more NFT frenzy. Just last week, CryptoPotato reported the purchase of a rare hashmask for $140,000. The newly launched project, Hashmask offers unique digital art collectibles designed by artists around the world. Within a week of launching, Hashmask raised about $10 million from the sale of over 15,000 hashmasks.
Big names are also getting caught up in the NFT hysteria. Popular bitcoin proponents and Gemini's co-founders, the Winklevoss twins, Philadelphia 76ers owner Michael Rubin and ex-football stars, Christian Vieri and Paolo Maldini are set to launch their personal NFTs. American Youtuber, Logan Paul recently partnered with Bondly Finance to create and distribute his personal NFT as part of his 'Pokemon Box Break'.