Bitcoin cash (BCH) has been nearing the $600 per BCH region and is currently just under the psychological handle at the time of publication. BCH saw an 8.42% 24-hour gain today and has captured 18.4% during the last week.

BCH has jumped 4.87% against BTC today, and 66.27% against the U.S. dollar over the last 90 days. In recent times, BCH has been seeing far more confirmed transactions per day as well with 356,844 during the last day, while BTC has seen 298,851.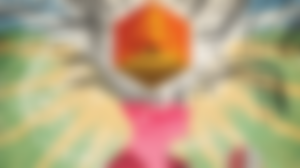 Kim Dotcom has been discussing the benefits of bitcoin cash (BCH) a lot and recently discussed the subject in a Clubhouse room with a number of BTC maximalists. "I joined a Clubhouse room full of bitcoin maximalists," Dotcom tweeted on Thursday. "I was moved on stage and asked why I support bitcoin cash. The merits of my argument were so powerful that the laser-eyed Bitcoin crowd wanted to burn it off the Internet, without success."
Want to see all the crypto market action in real-time? Check out markets.Bitcoin.com today!
What do you think about ethereum and bitcoin cash market gains today? Let us know what you think about this subject in the comments section below.