Digital asset markets are seeing some turbulence on Tuesday as the entire crypto market capitalization has lost 11% in value during the last 24 hours. Bitcoin has slid to a low of $44,846 during the morning trading sessions (EST) losing more than 18% during the last day.
Cryptocurrency proponents are watching markets closely after the price of bitcoin (BTC) started sliding early Sunday morning after coasting along at the $55k range. 12 hours prior the crypto asset had reached an all-time high at $58,354 per unit. Since then BTC touched a low of $44,846 on Tuesday and has been very volatile during the last 24 hours. Bitcoin (BTC) is currently swapping between $48,400 to $49,250 and is very volatile on Tuesday morning.
Today, BTC's market valuation is under the $1 trillion mark it once held at $909 billion at the time of publication. There's a whopping $47 billion in global BTC trades among the overall $177 billion in swaps across the entire crypto economy. The top five crypto positions on Feb. 23, 2021. BTC has been between $48,400 and even close to the $50k range on Tuesday morning (Eastern Standard).
The second-largest market cap is still held by ethereum (ETH) but ether is down 8% at the time of writing. Currently, ETH is swapping for $1,576 per coin and has a market valuation of around $180 billion.
Tether has regained the third-position in the top ten rankings, while binance coin (BNB) now holds the fourth spot. BNB is down 14% and trading for $227 per token. The fifth position is held by polkadot (DOT) which is down over 5% and swapping for $34 per unit.
[bad iframe src]
Meanwhile, as crypto assets took a dive during the last 24 hours, stocks have slid as well while the Federal Reserve Chair Jerome Powell testified to Congress. Powell didn't seem phased by the dreadful U.S. economic outlook and rising bond yields.
The Fed Chair noted that inflation was "soft" and the central bank would be there with continued fiscal policy. The cryptocurrency analyst Ben Lilly explained in a recent blog post that this is bullish. "If the Fed does scale up their purchase of Treasuries, then this can be bullish for bitcoin," Lilly stressed.
Simon Peters, the crypto-asset analyst at the multi-asset investment platform Etoro also says the sell-off is part of a global downfall. Today's correction for crypto assets is part of a wider sell-off in markets globally," Peters wrote in a note to investors.
"Being driven by profit-taking," Peters continued. "Investors are closing positions, which will have generated significant gains for many of them. However, as positions are being closed and prices fall, Etoro data shows even more new investors are coming on stream for the first time and buying bitcoin, with 26% more opened positions than closed ones in the last seven days (to Monday)."
Peters continued by adding:
The sell-off will attract more investors long-term. However, in the short-term some we will see some volatility, as we are today. We still see great potential for bitcoin and peers as we move through the year.
Meanwhile, after the fall under the $45k handle, BTC has managed to jump back above $48k for the time being. So far, people are curious as to where the crypto asset will be headed next after a crazy run-up to the $58k+ territory last week.
What do you think about this week's crypto sell-off? Let us know what you think about this subject in the comments section below.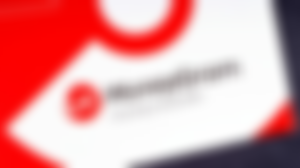 Moneygram has announced that it has suspended using Ripple's platform due to the lawsuit against Ripple Labs and its executives by the U.S. Securities and Exchange Commission (SEC). Last year, the company earned $50.2 million from Ripple for using the platform.
Moneygram International announced Monday that it has suspended trading on Ripple's platform. The announcement came as part of the company's earnings report for the fourth quarter and full year 2020. For the year 2020, Moneygram recorded total revenue of $1,217 million; its money transfer revenue was $1,105 million.
As part of its first quarter 2021 outlook detailed in the report, Moneygram wrote that it "is not planning for any benefit from Ripple market development fees in the first quarter," adding:
Due to the uncertainty concerning their ongoing litigation with the SEC, the company has suspended trading on Ripple's platform.
Moneygram has had a commercial agreement with Ripple since June 2019 to "use Ripple's foreign exchange (FX) blockchain trading platform (ODL) for the purchase or sale of four currencies," the company explained. The platform utilizes the XRP cryptocurrency. Its use by Moneygram is subsidized by Ripple.
In its earnings release Monday, Moneygram revealed that "In the first quarter of 2020, the company realized a net expense benefit of $12.1 million from Ripple market development fees." In the fourth quarter, it generated "$8.5 million net benefit from Ripple market development fees of $9.2 million, partially offset by related transaction and trading expenses of $0.7 million."
Meanwhile, its financial statements for the year 2020 and 2019 include Ripple market development fees of $50.2 million and $11.3 million, respectively. These figures were partially offset by related transaction and trading expenses of $11.9 million and $0.4 million, respectively.
The SEC filed a lawsuit in December against Ripple Labs Inc., its CEO Brad Garlinghouse, and co-founder Christian Larsen, charging them with conducting a $1.3 billion unregistered securities offering of the XRP cryptocurrency.
The SEC lawsuit alleges that "Much of the onboarding onto ODL was not organic or market-driven. Rather, it was subsidized by Ripple." The regulator further described: "Though Ripple touts ODL as a cheaper alternative to traditional payment rails, at least one money transmitter … found it to be much more expensive and therefore not a product it wished to use without significant compensation from Ripple."
Without naming the money transmitter in question, the SEC detailed, "The money transmitter has served that principal purpose for Ripple in exchange for significant financial compensation," adding:
The money transmitter became yet another conduit for Ripple's unregistered XRP sales into the market, with Ripple receiving the added benefit that it could tout its inorganic XRP 'use' and trading volume for XRP.
What do you think about Moneygram's decision to stop using Ripple's platform? Let us know in the comments section below.