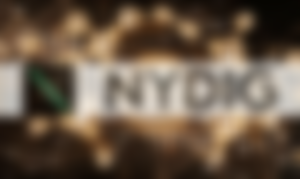 Bitcoin is not volatile when compared to fiat currencies, college education, or even real estate, commented the Executive Chairman of NYDIG, Ross Stevens. During an appearance on MicroStrategy's Bitcoin Educational Conference, the executive also predicted that his organization could top $25B in BTC under management by the end of the year.
Michael Saylor and his business intelligence company MicroStrategy have become among the most prominent bitcoin advocates in the industry after allocating billions of dollars in the asset.
Their latest pro-BTC initiative is an educational panel aimed at corporations, taking place in two parts. The first one was yesterday, February 3rd, and, according to MicroStrategy, it had attracted thousands of executives eager to understand why they should invest in the primary cryptocurrency.
Ross Stevens, the founder and Executive Chairman of the BTC-oriented financial services firm, New York Digital Investment Group (NYDIG), was among the first to speak. When asked to describe which bitcoin qualities garnered his attention the most, Stevens emphatically said that it was its lack of volatility.
This quite controversial statement contradicts what most BTC bashers have been arguing for years, but NYDIG's executive went on to explain his view:
"Bitcoin is not volatile. Fiat is volatile. The price of college is volatile in fiat. But it keeps getting cheaper in bitcoin. The price of prime real estate is very volatile in fiat – but it keeps getting cheaper in bitcoin."
Furthermore, Stevens added that liabilities such as mortgages are "extraordinarily volatile in fiat and each is getting cheaper in bitcoin."
He believes that money has "always been technology," and history has shown that various "forms of monies" have existed simultaneously until one became dominant. Consequently, Stevens predicted that a similar scenario could occur with BTC outplacing fiat.
Separately, the executive spoke about his organization's performance and future goals, including a somewhat optimistic prediction.
Although NYDIG has about $6 billion in bitcoin for its 280 institutional clients as of now, Stevens believes that the company could quadruple the amount by the end of 2021.
"I am confident we will have over $25 billion of bitcoin (by EOY 2021). I just got this order book. I'm not guessing, I see what's happening."
He justified this projection with the rapidly growing number of corporations and institutions that have recently displayed an interest in receiving exposure to the first-ever cryptocurrency.