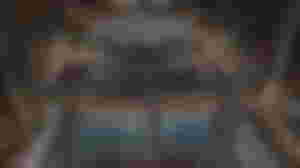 Last year in March, Bitcoin.com reported on the company Greenidge Generation Holdings joining the bitcoin mining ecosystem, as it launched a fleet of mining rigs at the 65,000 square-foot natural gas utility plant in Dresden New York. Because Greenidge leverages the utility plant's natural gas as its native energy source the company developed a direct "behind-the-meter cryptocurrency mining operation." The following month, the gas power plant sold a fully compliant hashpower contract of 106 petahash to an undisclosed buyer as well.
On March 22, 2021, Greenidge announced it plans to be publicly listed via Nasdaq through a merger with Support.com (Nasdaq: SPRT). The two companies signed an agreement to merge through a stock-for-stock transaction and after Support.com approves, Greenidge will become the firm's wholly-owned subsidiary and will be listed on Nasdaq. At the time of publication, Greenidge's power plant is a 106 MW gas plant with 19 MW dedicated to bitcoin mining. Greenidge is shooting toward 41 MW of capacity by Q2 2021 and 85 MW by the end of 2022.

[bad iframe src]
Greenidge's CEO Jeff Kirt explains that the merger is a milestone for the power plant. Moreover, investing in bitcoin mining companies has been very profitable in 2021 according to a recent report published by Fundstrat Global Advisors. With plans to replicate its vertically integrated mining model, Greenidge aims to capture 500 MW of mining capacity by the year 2025.
"This merger is an important next step for Greenidge as we build upon our existing, integrated and proven platform for bitcoin mining and generation of lower-carbon affordable power," Greenidge's chief executive Jeff Kirt said.
Kirt added:
The transaction is a validation of our transformational journey, our proprietary relationships, and our industry expertise. It will allow for public market growth capital to propel Greenidge as we look to replicate the business model, which we have successfully executed in Upstate New York, in other locations.
A Greenidge worker tends to bitcoin miners installed at the natural gas plant.
During the last six months, the bitcoin mining ecosystem has grown more robust and expanded toward a large number of institutional investments. The President and CEO of Support.com, Lance Rosenzweig, explained the customer and technical support firm looks forward to evolving with Greenidge in the crypto economy.
"As Greenidge looks to scale and seize new opportunities for growth, we are their ideal partner," Rosenzweig said in regard to the Greenidge merger. "In addition, the transaction represents a significant value proposition for our shareholders by providing them with enhanced liquidity and the opportunity to participate in the growth of what we believe will be a successful competitor in the rapidly evolving domestic bitcoin mining space."
The Greenidge's Upstate New York company claims to offer the "lowest-cost natural gas in North America." The firm details that in 12 months the company's mining operation raked in "1,186 bitcoins at a net variable cost of approximately $2,869 per bitcoin." The power plant and its upcoming listing prospects aim to bolster the company as the first "U.S. public company operating a vertically integrated power generation asset and bitcoin mining operation."
What do you think about the merger between Greenidge and Support.com and the company's mining expansion plans? Let us know what you think about this subject in the comments section below.