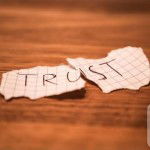 EPISODE 43.
Captain James distributed them into teams. Julia was in a separate team, Michael and Dennis in the same team while Amira was yet to be called, she kept praying in her heart that her name should be called in either Julia's group or Dennis and Michael's group but unfortunately her name wasn't mentioned in any of the groups, she had no choice but to join her group, After the teaming,each student took a bag from the sack and were ready for the adventure, Captain Abdul prayed for them and they were escorted to the entrance of the forest.
'Remember, you must work as a team so as to find the treasure on time, no fighting, no quarreling, work and walk together and bring back the treasure home as a team. You can all go now because your maps are different but leading to the same tree, goodluck and lets meet soon with jubilation,' captain Abdul said to the students and they dispersed following the directions on their various maps, not long as they were going, Michael mistakenly stepped on Dennis. 'watch it! 'Dennis shouted at him angrily but Michael ignored him. 'they haven't gone anywhere and they are already quarreling, will they ever find the treasure like this?' captain James asked and they went back to the hall leaving the student with their day's fate. The search went on well until the students began to give up one after the other.
'I'm so tired, ahh we have been walking since morning in this cunning forest and even the map cannot direct us properly, Who knows if that map isn't correct, please let us go back I'm so tired,' a student said sitting down on the ground.
'I agree with Cindy, please let us go back before we get missing in this forest,' another added and they all agreed as a team and went back giving up. Some other teams too gave up on the way and went back to the house including Julia's group. They did that until it remained just two groups, Dennis's group and Amira's group.
'I'm dehydrating o, there is no water to drink and I'm so tired, an't we just give up? please I'm tired,' Michael complained in his group.
'Why won't you be tired, lazy bone.' Dennis replied him and Michael angry looked at him. 'I wasn't talking to you, chipmunk, he replied and Dennis giggled in disbelief. They have been quarreling since the adventure and the other students were already tired of them, They just need to settle things and find a good idea if they are to go back or continue with the adventure but it seems Michael won the vote, more students wanted to go back and so they all have to go back.
In the house, the captains were partially surprised to see them returning without the treasure, They knew the students gave up and laughed as each team came back. 'we know many of you would give up, it was said at the beginning that it would b a touch one but you all tried though.' captain Abdul said trying to encourage them.
In the forest was Amira's group, they were still searching but many of dem were so tired except Amira and the leader.
'You guys have to try, judging from the map, we will get to the treasure tree soon and we have to endure till we get there, please' Amira begged but the students refused.
'I cant continue, Amira, that is what you and Jacinta keep telling us that we will get there soon, is it until we all faint and die here? please I'm going back I cannot continue, just give me the map let me snapshot it then you can continue,' a student replied and snapshot the map so he would make use of it to find his way back to the house, the other students followed him leaving the leader, Jacinta and Amira to continue.
'lets go, Amira said to Jacinta and they continued, Not long, Jacinta gave up and told Amira she won't continue. 'I gave to go back now that they haven't gone far and I think you do the same,'she said but Amira refused, she never wanted to give up because that was what she was taught not to give up until she finds what she was looking for.
'You can go but I'm not going, so give me your bag and take mine because of the contactor and they switched bags, Jacinta snapped the map and went back leaving Amira alone in the forest to look for the treasure... will she be safe?
Let's wait and find out...