Weirdly Wonderful Pobpunk Vybs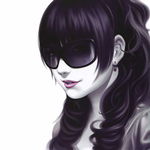 I am delighted to see so many users warming to the Pobpunks Familia and reading all the back stories of the many fictionalised characters created by so many tribe folk verifying their brain in the Pobpunks writing contest.
Each and every one of these Pobpunks will be brought to life and have their stories told in a yet to be designed Pobpunks NFT comic book, which I am still looking into thanks to @mineopoly's wonderful suggestion.
If you haven't had the pleasure of joining the fun in the community collaborated pobpunks writing contest you can opt to verify your brain HERE
You can also read more about the bonus creation of an individual Pobpunk for every entrant to this contest HERE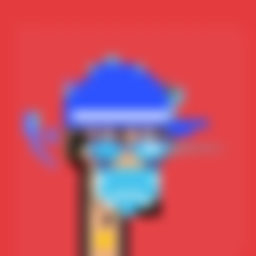 Weirdly Wonderful Pobpunks
If you have ever wanted a unique one off creation from your own idea's, but never got the time to figure out how to go about it, or the time to research and create your own NFT collection, Feel free to join in and collaborate by creating your very own fictional #Pobpunks character and have him/her/it brought to life.
The above gif gives a brief, yet wonderful insight into what's in store on launch in the New Year, make sure to be apart of it and join the ever growing Pobpunks Familia.
There are many ways to grab one for free before launch, unfortunately the giveaways have now ended, but you can still recieve one on launch via airdrop by joining the Pobpunks discord server @pobpunks
Or you can join the Writing contest on either
Check out some of the wonderfully crafted fictional character creations by entrants so far to get an idea of the competition.
Hermann the Verified Wolf Punk created by @mineopoly read the interesting story behind the creation and and how this little Wolf saves the day and becomes a hero to his people before settling down in a safe haven in the land of #Vybrainium, read that story HERE

MR STITCH || Pobpunk was created by @doziekash which depicts an at times sad yet heroic back story about a young lad that suffers a tragedy only to become a crime busting hero on his own merits, you can read that back story HERE

Then we have Have you met Les Beast by @chincoculbert who speaks of his idols and the reason behind his All entertaining All dancing fictional character creation HERE
keep your eyes open and follow the Pobpunk journey as these characters are brought to life @jaxsonmurph
And here are some amazing Pobpunks that were created before the contest by some very clever individuals taking the initiative to create some of the very first fictionalised Pobpunk characters.
The Curious Tale of Jane Austentatious - Literary #POBPUNK with Sass created by @samsmith1971 in this wonderful tale of a bookworm and revered author from her neighbouring Shire. This story adds amazing debt to fictional character creation and is an awe inspiring read, a must read for any budding author. You can read that awesome story HERE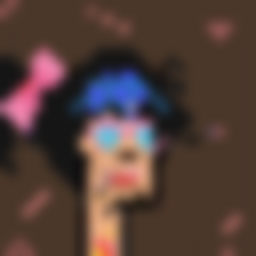 Jane Austentatious Brought to Life
Jane is Our very first female Pobpunk, would you gals like to see more.
Meet Pobpunk NFT Character 'The Woke Pimp' was created by @nevies in his weirdly wonderful portrail of a woke Pimp in this story, which can be read HERE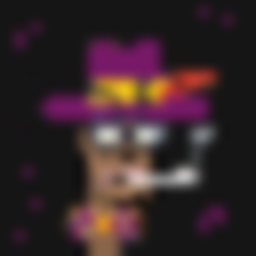 The Woke P.I.M.P Brought to Life
Grim, The Wrestling Punk created by @wrestlingdesires, this is one punk I was advised you do not want to enter the ring with unless you are his tag team partner, I mean who would want to be on the recieving end of this bad boys seriously powerful moves, you can read the story of the legend in his awesome character creation back story HERE
This charcter was picked up at the Airport and placed into quaranteen for a few days, but don't fret, he is due for release very shortly and should be making a valid appearance for signings at the Pobpunks Hall of Fame.
I think Pobpunks is the first community engaged NFT created project of it's kind and will be a memorable moment for all that decided to be a part of such a Historic moment in blockchain history.
May we all look back with the fondest of memories after launch in the New Year and relish what has been achieved, the engagement, collaborations and the creation of some truly unique NFTs
The writing contest is open to all in both the Proof of brain and Verify your Brain communities, including those that previously wrote a post about their Pobpunks characters.
Stay tuned for further updates about the Pobpunks NFT Comic Book, NFT Airdrops and possible use cases that are currently in planning.
Final Notes
If you would like me to tag you in future Pobpunks NFT updates and writing competitions let me know in the comments below, I will be happy to do so. or if your would like to be taken off the list also let me know
Here is a list of previous participants and some friends that requested a tag, that might like to grab one or another NFT @samsmith1971 @djjourneyman23  @vikbuddy @alovely088 @wrestlingdesires @chincoculbert @funshee @mayorkeys @heskay @subidu @esperosh1ve @khaleesii @young-boss-karin @samostically @b0s @princessj190 @wrestlingdesires @ifarmgirl @andy-plays @doziekash @ozohu @baned
If you are a content creator looking for alternative avenues to earn cryptocurrency for your work, you may find the following links useful, these are the platforms I currently use to generate a little crypto here and there, after all every little bit adds up and could possibly allow you to accumulate a little goldmine of crypto for your future.
Useful Links
Disclaimer: Some links are referral links and I may earn a little crypto when you use my link, others are not, but all beneficial for content creators seeking to earn alternative cryptocurrencies by writing original content.
Read.Cash
Noise.cash
Torum
Den.Social
Carbon
Proof of brain
Vybrainium