Vyberman the creation of an NFT Superhero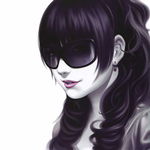 As things are steadily edging closer to that all important Pobpunks launch date, even sooner thanks to the awesome initiative by @mineopoly to create a Pob NFT scholarship fund, I wanted to take this opportunity to Thank everyone that has nominated me and supported @pobscholarship to aid whitelisting fee's in the Pob NFT Marketplace for budding NFT creators.
If you haven't yet had the pleasure I would suggest you stop by and read that post HERE follow @pobscholarship and observe the true mastery of a community in all it's spendid collective glory.
In honour of being nominated for this awesome scholarship, I would like to introduce our very first community Superhero in Vyberman a Capped Crusader of the blockchain, fighting against the evil forces that are hell bent on attacking the Metaverse.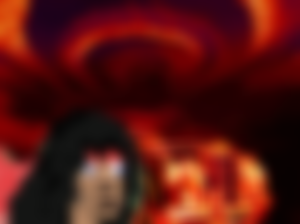 Today you can become a Superhero of your own or Villain if you would prefer, that choice is optional, by joining the Pobpunk familia with the creation of a fictionalised Pobpunks Superhero or Villain character that you would like to see brought to life in our Pobpunk collection and NFT comic book.
Those that take part will have their creations brought to life and immortalised on the hive blockchain through the Pob NFT Marketplace as well as receive a Super, super rare unique NFT of your own creation.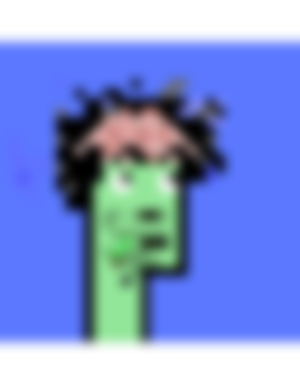 HOW TO CREATE A UNIQUE POBPUNKS NFT SUPERHERO OR VILLAIN POST
To earn a unique Pobpunks Superhero or Villain NFT, simply write a post about a fictionalised Pobpunks Superhero or Villain that you would like to see brought to life in the Metaverse.
Create a fictional Pobpunks Superhero or Villain character of your own creation.
Once you have written a post you will need to make sure you follow the following rules so that I can find and curate your post.
The Rules
Write a post about a fictionalized Pobpunks Superhero or Villain character of your own creation, be creative in your post, create an atmospheric feel by providing at much detail as possible, superpowers or evil strengths, the type of character, even a detailed description of any costumes, if you would like to see this character brought to life in a realistic way.

Use the following tags #pobpunks @jaxsonmurph in your post so that I can find and curate your post.

drop your Wax Addy

This rule is optional but for those that would like to join the #pobpunks discord server before the launch for further updates and information, before whitelisting, you will become eligible for an airdrop when Pobpunks launch.


Other places you can follow for updates and feedback
Copyright Notice
The above images and gifs are the copyright ownership of #Pobpunks 2021-2022 and @jaxsonmurph and may not be used without written consent of the owner/creator.
Final Notes
If you would like me to tag you in future Pobpunks NFT updates and writing competitions let me know in the comments below, I will be happy to do so. or if your would like to be taken off the list also let me know
Here is a list of previous participants and some friends that requested a tag, that might like to grab one or another NFT @samsmith1971 @djjourneyman23 @vikbuddy @alovely088 @wrestlingdesires @chincoculbert @funshee @mayorkeys @heskay @subidu @esperosh1ve @khaleesii @young-boss-karin @samostically @b0s @princessj190 @wrestlingdesires @ifarmgirl @andy-plays @doziekash @ozohu @baned @mineopoly
Original content creators
If you are a content creator looking for alternative avenues to earn cryptocurrency for your work, you may find the following links useful, these are the platforms I currently use to generate a little crypto here and there, after all every little bit adds up and could possibly allow you to accumulate a little goldmine of crypto for your future.
Useful Links
Disclaimer: Some links are referral links and I may earn a little crypto when you use my link, others are not, but all beneficial for content creators seeking to earn alternative cryptocurrencies by writing original content.
Read.Cash
Noise.cash
Torum
Den.Social
Carbon
Proof of brain
Vybrainium
---