The Three wise men, bring gifts and tidings of cryptocurrency and Good Vybs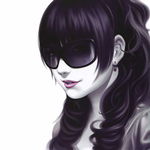 We are no doubt living through some very historic times of late and the following years are probably going to be even more turbulent.
With this in mind I got to thinking of some of the prophecies in the Bibles Book of Revelations and how they seem to be representing the times we are in, although I guess every generation has probably witnessed catastrophic events, I am not sure they have been as closely aligned to what is happening in our world today.
Some say that demonic entities are intentionally doing this to rid the world of religion and others say it is being done by the wealthy to make way for their satanic religion in preparation for the coming of the Antichrist.
I only hope that if Jesus is reborn in our turbulent times that the three wise men bring gifts and tiding of Cryptocurrencies and some good ole positive Vybs.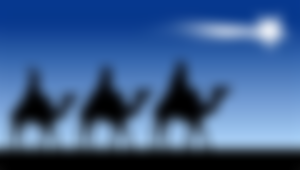 We have had enough negativity these past two years, let us come together under the North star, that of our new tribe and twin tokens of Vybrainium and Proof of Brain offer us. with a simple aligned focus, an opportunity for each to start anew, refreshed to become The King of our own stories.
So without making this about religion which is not my intention, just a little festive fun, Let us welcome The Three wise men of change and lets hear what cryptocurrency gifts you have received or would like to give this Holiday season.
The Gifts and Tiding this Holiday season that I am grateful for
For me I have had a number of Gifts this Holiday season, My first and one of the most exciting projects I have been excited about was the launch of the Proof of Brain NFT marketplace, as a digital artist it will open the door to further creations and opportunities to grow my collections

The Vrybrainium Airdrop was a welcome gift from the awesome team behind our newest tribe Verify your brain, which has catapulted some noobs and minnows into the Dolpin or Baby sharks league of curators, an opportunity that should be welcomed with open arms by arms, this community gives everyone a chance to write honest original content without the risk of being downvoted for whatever reason people may have.

My third gift comes on the 1st of January when my staked XTM on Torum will be Unlocked with a 6% bonus as part of the 3 months early landers staking opportunity I took part in on the 1st of September.

But the feeling of being able to create NFT gifts for the awesome communities that I enjoy, in which I get to engage with so many awesome, cool and clever individuals each and every day is probably my proudest achievement to date on the social blockchain sites that I frequent.
So If I am lucky enough to have got to know you and engage with you, I am immensely grateful for your friendship and would like to extend a heartfelt Merry Christmas to you all and your families and a happy and healthy New Year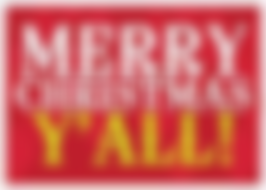 Lets hear about the gifts you are grateful for this Holiday season, no need to comment unless of course you would like too, write them down in a post and lets make this a tremendous Holiday season for us all to remember.
My images for this post were all sourced via Preseach