Pobpunks Update, Presale Has Commenced And Is Going Well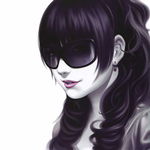 The Pobpunks Presale has now commenced and is going pretty well so far and those that already applied early have now had their presale Pobpunk NFTs sent and can now be found in the Pob NFT Marketplace, in either you own collection or gallery.
These include.
Further to this I have started releasing a small collection of ten Cryptobabies and a Limited edition of ten Vyberman NFTs to create some interactions in the Pob NFT Marketplace.
You can check out the process of my collection HERE to see what has been minted so far.
Or you can see which Cryptobabies and Vyberman NFTs are already available in my Gallery HERE
There is some glitches at the moment which @pobscholarship explains quite well in this post Pob NFTs Are Moving as you can see from the screen shot below, hopefully this issue will be resolved shortly.

If you missed the original post about the Pobpunks Launch, Presale and Tokenomics you can find that HERE
Some of those NFTs already made available have already started to sell, so things are moving along nicely in the Pob NFT Marketplace which is already buzzing with some original artwork, Vybrainium creations, and an assortment of cool NFTs to go browse, buy, sell or trade the possibilities are endless.
Recently Sold


Pobpunks Airdrops
An update about Airdrops will be announced next week, for those that have already earned a Wax Blockchain Pobpunks prior to launch through giveaways, writing contests and joining the Pobpunks familia.
Creating Content
If you are stuck for an idea for something to write, why not write a post about the marketplace, your newly acquired NFT or what your hopes are for the future opportunities this marketplace will bring to our communities.
But most importantly enjoy it and the amazing NFTs that are now easily accessible.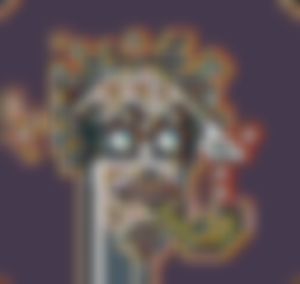 Sherlock Gnomes
Why not share your post about the Pob NFT Marketplace, wherever you share you content and let users on those platforms learn of the great things happening in the Proof of Brain and verify your Brain communities.
I currently use a host of crypto based blogging platforms, to create awareness for my articles and NFTs, where I also earn additional tokens that help to build a diverse portfolio of cryptocurrencies for my future.
Useful Links
Disclaimer: Some links are referral links and I may earn a little crypto when you use my link, others are not, but all beneficial for content creators seeking to earn alternative cryptocurrencies by writing original content.
Read.Cash
Noise.cash
Torum
Den.Social
Carbon
Proof of brain
Vybrainium