Pobpunks Familia Membership Badge NFT Airdrop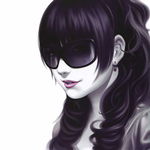 This is just a quick update about the Pobpunks Familia Membership Badge Airdrop that has now been transferred to those that took part in giveaways, contests, or purchased a #Pobpunk through the Pob NFT marketplace and those that successfully completed the recent promotional offer.
Pobpunks Familia Membership Badge NFT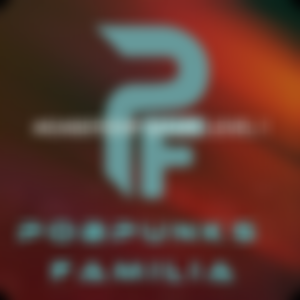 The following people have all qualified for the Airdrop
This list is in no particular order, it simply serves to make people aware that they have received a Pobpunks Familia Membership badge NFT in recognition for the continued support of the community Based #Pobpunks NFTs.

@vikbuddy
@samsmith1971
@ijohnsen
@funshee
@mayorkeys
@samostically
@mineopoly
@chincoculbert
@joseph23
@hepziba
@alovely088
@subidu
@esperosh1ve
@khaleesii
@young-boss-karin
@b0s
@heskay
@princessj190
@wrestlingdesires
@deraaa
@omosefe
@ifarmgirl
@nevies
@readthisplease
@andy-plays
@doziekash
@starstrings01
@ozohu
@shadowspub
@l337m45732
@khoola
@jayblak
@victorbch
@monoartista
@funshee
@calumam
@brianbeights
@richardcrill
@muratkbesiroglu
@holovision
@richardfyates
@bananofarmer
@ajanaku
@lacausa
@renovatio
@talon12
@vempromundo.pob
@faireye
It is hoped that this badge will become a useable entry level NFT for the Planned Pobpunks Familia game which is still in the early planning stage.
I am also waiting to hear back from @richardcrill to discuss another possible use case were #Pobpunk holders would be able to earn POB over time if not listed on the marketplace, similar to how hive folks does and see how we can best implement this into existing plans going forward.
NOTE: I am not currently familiar with the method used for hive folks, so I will need to look into that in a little more detail, however community input is always welcome.
Pobpunks 4th Editions
The 4th edition of Pobpunks have been live for two days, you can read more about that in the update post Pobpunks 4th Edition NFTs Have Gone Live, Additional Airdrop Update Incoming
You can now grab one of these in the Pob NFT marketplace HERE
The sale price has again risen by 10% in line with planned tokenomics as can be seen in the table below.
Current Price
This weeks Pobpunks are now 39.93 POB per NFT in line with the fourth edition release.

Pobpunks NFT comic book update.
Further to this, I am currently putting together the #Pobpunks NFT comic book contest, Vyberman, attack on the Metaverse and would like to make it an all inclusive joint Pob and Vyb community based initiative, I will create some artwork for the contest which I hope will give our communities an idea of some plots and basic storyline, I am hoping that the final product will be based on the dialogue and narration put forward by the Pobpunks Familia in our joint communities.
This I hope would make it a special and collectable piece of joint community memorabilia.
A post about this will be dropping over the coming days, along with further updates.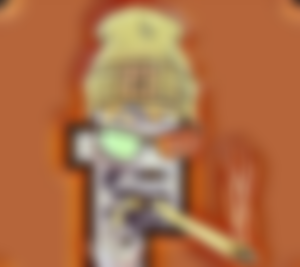 Pobscholarship Fund
The @pobscholarship is providing community based NFT creators with an awesome opportunity and I believe we should hear news of another whitelisting over the coming days which should add to the excitement of the Pob NFT marketplace and see more community engagement there.
If you would like to learn about this scholarship fund and how to apply for support with the whitelisting fee of 1000 Pob or know of another NFT creator that you would like to recommend, I suggest you you follow @pobscholarship for updates.
If you missed the original post about the Pobpunks Launch, Presale and Tokenomics you can find that HERE
Final Notes
If you would like me to tag you in future Pobpunks NFT updates let me know in the comments below, I will be happy to do so. or if your would like to be taken off the list also let me know
Here is a list of previous giveaway participants and some friends that requested a tag, that might like to grab one or another NFT @samsmith1971 @vikbuddy @alovely088 @wrestlingdesires @chincoculbert @funshee @mayorkeys @heskay @subidu @esperosh1ve @khaleesii @young-boss-karin @samostically @b0s @princessj190 @wrestlingdesires @ifarmgirl @andy-plays @doziekash @ozohu @baned @mineopoly
You can also keep up to date on the Pobpunks discord server HERE
Useful Links
Disclaimer: Some links are referral links and I may earn a little crypto when you use my link, others are not, but all beneficial for content creators seeking to earn alternative cryptocurrencies by writing original content.
Read.Cash
Noise.cash
Torum
Den.Social
Carbon
Proof of brain
Vybrainium