Less than 24hrs Until the Pobpunks launch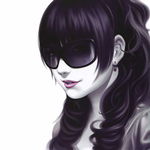 With less than 24 hours until the official Pobpunks launch, the pob NFT Marketplace is buzzing with movement, Vyberman and Cryptobabies are selling quickly.
I wanted to send out a final reminder to those NFT lovers, that have followed Pobpunks from the start that might want to grab some Pobpunks in the presale before the launch, you can do this by sending 30 POB to the @jaxsonmurph account per NFT required, before Tomorrow, Saturday, January 8th at 6pm GMT. ​
Presale NFTs are only limited by demand at 30 POB each and can be held or flipped on the Marketplace, immediately after receiving.
Many have already taken advantage of this opportunity.
These include.
Further to this I will be dropping a further ten Cryptobabies after this post, to keep the momentum moving in the Pob NFT Marketplace. but I would suggest moving fast as the prices are quickly rising, first in, best dressed or so to speak.

You check out what Cryptobabies are still available in my Gallery HERE
If you missed the original post about the Pobpunks Launch, Presale and Tokenomics you can find that HERE
Pobpunks Airdrops
An update about Airdrops will be announced next week, for those that have already earned a Wax Blockchain Pobpunks prior to launch through giveaways, writing contests and joining the Pobpunks familia.
This is a big opportunity for both the Proof of brain and verify your commmuities to get in on the ground level at floor prices before the marketplace starts to explode as has happened with many other NFT marketplaces that where not as easily accessible. Don't Miss that Opportunity Only to later regret it.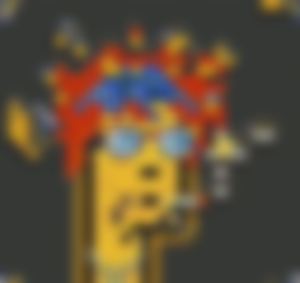 Bill Hates
Final Notes
If you would like me to tag you in future Pobpunks NFT updates let me know in the comments below, I will be happy to do so. or if your would like to be taken off the list also let me know
Here is a list of previous participants and some friends that requested a tag, that might like to grab one or another NFT @samsmith1971 @djjourneyman23 @vikbuddy @alovely088 @wrestlingdesires @chincoculbert @funshee @mayorkeys @heskay @subidu @esperosh1ve @khaleesii @young-boss-karin @samostically @b0s @princessj190 @wrestlingdesires @ifarmgirl @andy-plays @doziekash @ozohu @baned @mineopoly
I share my articles and NFT updates on the following platforms to bring awareness to my work and awesome communities that I enjoy using, while also earning alternative cyrptocurrencies by doing so, If you create original content you may like to check them out.
Useful Links
Disclaimer: Some links are referral links and I may earn a little crypto when you use my link, others are not, but all beneficial for content creators seeking to earn alternative cryptocurrencies by writing original content.
Read.Cash
Noise.cash
Torum
Den.Social
Carbon
Proof of brain
Vybrainium