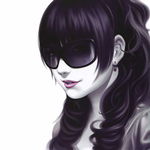 On a distant planet controlled by the Empire the young son of the man who rules planet Arrakis on the Empires behalf, Paul Atreides played by Timothée Chalamet who is born into a dynasty far beyond his comprehension goes on an epic quest to the most dangerous planet in the universe as he attempts to secure the future of his family and the people of his home planet, as enemy forces begin a bitter conflict for the valuable and most precious of resources known to exist Spice, a resource so great that it is believed it can unlock mankind's fullest potential.
Paul must navigate not only the treacherous landscape but the conflicting forces fighting to control the planets resources, in a quest so dangerous that only the strongest and bravest will make it, but only if they can conquer their fears and survive..
Dune has been claimed to be the greatest science fiction story of all time.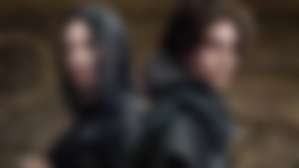 A story about mankind's very survival in the outer reaches of the universe, the screenplay was co-written by Jon Spaihts and Eric Roth based on the novel of the same name written by Frank Herbert and adopted for screenplay by Producer and Director Denis Villeneuve along with a long list of science fictions most notable Directors and Executive Producers, way to many for me to list here.
On top of this the leading cast is a collection of some of the greatest actors of our generation, brought together in what can be called a modern day masterpiece and it does not disappoint.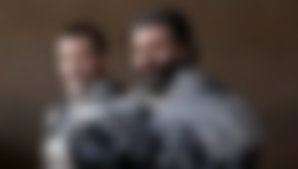 In fact I have wanted to watch this for a while now, but the Android Box I use doesn't get all the latest release's immediately, I was given a snide copy, but I wanted to wait and see a quality version, The Real Thing
Further Reading
Further indebt reading along with a full brake down of the plot, all star cast line up and basicially everyone involved can be found on Wikipedia Here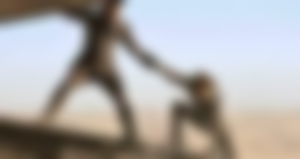 THE SOUNDTRACK
The original motion picture soundtrack and film score consists of some of the greatest music from British Rock giants such as Eclipse from the Pink Floyd's Album Dark Side of the Moon which gave it that themed feeling throughout the movie, which was composed by Hans Zimmer who subsequently rearranged the track to be recorded as a cover version, that was performed by a 32-piece ensemble of session singers from Los Angeles.
A complete breakdown of the composed music and song titles can be found on Wikipedia HERE
SYNOPSIS
Paul Atreides (Timothée Chalamet) is a brilliant and gifted young man whose dreams predict the future. After having vivid dreams of a girl fallen in battle, Paul Atreides (Timothée Chalamet) asks Duncan Idaho (Jason Momoa) if he can tag along on his mission to the dangerous planet Arrakis.
Accompanied by his father Leto (Oscar Isaac) and his closest advisors, Paul runs into the girl (Zendaya) from his dreams. Outsiders return to Arrakis to exterminate everyone on the planet, forcing Paul and his people to unite with the natives of the planet in order to survive the oncoming doom.
As malevolent forces explode into conflict over the planet's exclusive supply of the most precious resource in existence — a commodity capable of unlocking humanity's greatest potential — only those who can conquer their fear will survive.
Dune Synopsis was taken from tributemovies.com Using Presearch:
PRESEARCH Is also where I earn pre tokens for my research.
My images were also sourced from Presearch Why not use it for research and earn PRE Tokens yourself.
MY CONCLUSION
Dune is a remarkably well cinematographed and choreographed movie considering the visual weight and passion told in the story, I was actually quite surprised that Denis Villeneuve managed to fit so much into part one which was two and a half hours long.
I believe it was his lifelong dream to remake Dune and he has certainly produced a visually thrilling cinematic feast for lovers of the science fiction genre, the shear scope and landscape of the movie is commendable,
I never read the original books, or seen the original movies, but I have read reviews which peaked my interest.
The narrative and storyline is told in a rather convincing manner, which makes the movie very enjoyable
I only hope the follow up, part two will live up to my expectations, after watching part one, because part one leaves you wanting more, I actually think this would have made a great series.
WATCH THE TRAILER


If you enjoyed the review, I would appreciate it if you would take the fight directly to that upvote and put a dagger in the heart of that reblog, as it would help me reach more readers and potential followers, Thanks for dropping by, enjoy the rest of your day....
You can read my other Movie and TV series reviews at my movie blog on CINETV