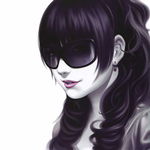 In Day of the Dead the new 2021 Zombie apocalypse series we follow a group of local residents trying to survive as an undead invasion befalls the small town of Mawinhaken. Pennsylvania in a homage to the original George A Romero movie of the same name.
In the opening scenes we go through the usual motions of getting to know the new characters and the surrounding town, where we are introduced to characters that will act out most of the scenes.
When we are made aware that something is not right as a oil mining company stumbles across a mysterious corpse, or is it a corpse? during the dig an ex marine finds the corpse and calls the local detective to investigate, but the oil companies execs quickly maneuver to cover up the situation.
What transpires is a multitude of simultaneous situations, the scenarios begin to overwhelm the town as people start returning from the dead in local care homes, healthcare facilities, a polling station and wedding party.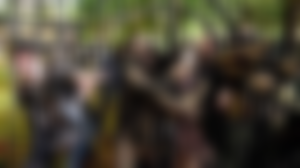 The Detective called to investigate at the oil dig decides to start his own investigation when the Mayor shuts him down.
Unaware what is going on in the surrounding town, he climbs down into the dig hole and gets himself bitten when the corpse reanimates, he then gets imprisoned by the lead scientist sent in to investigate the find and complete a cover up of the situation.
The Lead scientist thinks she has discovered a cure for death and begins medical experiments on both the corpse and bitten Detective as the town around them falls into utter chaos.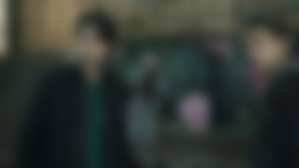 The series only started airing weekly on SYFY from October 15th and has a large market to compete in with three walking dead series and numerous others trying to break into the zombie genre franchise market.
As with most these new TV series it is very difficult to determine from a few episodes how successful they may become and although this one plays homage to the original movie, I am optimistic it will improve as the series unfolds.
Further Reading
Further indebt reading along with a full brake down of the cast line up and production can be found on Wikipedia Here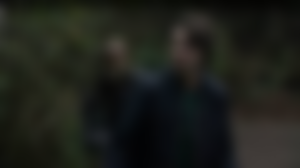 THE SOUNDTRACK
I couldn't find any information about the original soundtrack or score for the series except for the song in the first episode called Coming of Age by Blondes with credits going to Blitz//Berlin which I am unfamiliar with.
further info and a link to the track can be found HERE
SYNOPSIS
Inspired by the zombie universe of George A. Romero, "Day of the Dead" takes place in a small town where an ordinary day takes a terrifying turn when the dead begin to rise. The Towns Mayor Bowman is up for re-election, Jai is hours away from his wedding, Luke has a party to attend, Lauren is going to lead a funeral, McDermott has a mystery to solve, and Cam has a lawn to mow. This ode to Romero's flesh-eaters is a reminder that sometimes all it takes to bring people together is a horde of hungry zombies trying to rip them apart.
Day of the dead Synopsis was taken from PRESEARCH
PRESEARCH Is also where I earn pre tokens for my research.
My images were also sourced from Presearch Why not use it for research and earn PRE Tokens yourself.
MY CONCLUSION
The Zombie Apocalypse series genre has reached new cult status with recent franchises like The Walking Dead, Fear The Walking Dead and Walking Dead, Worlds Beyond and has become so realistically imaginable because of these that it becomes hard to take some of the new zombie series serious.
This one does have that George A Romero feel to it, but I felt there was many scenes that could have been improved upon to make it seem more realistic.
There is a strong cast line up and a good storyline, but the narration was seriously lacking that bite factor, the special effects were oozing terribly and for me there were to many moments were I just felt disappointed, maybe I have come to expect a little more livelier corpses from the AMC giants of the genre.
All in all I did enjoy what I have watched so far, but unless it shapes up into something with stronger scenes and better effects and narration it will not be added to my list of zombie apocalypse favourites.
I do however hope that the Directors and Producers can see this could be a good series, but who knows how it will play out, maybe they are not taking things too seriously.
WATCH THE TRAILER


If you enjoyed the review, I would appreciate it if you would take a nice big bite out of that upvote and send that reblog into survivor mode as it would help me reach more readers and potential followers, Thanks for dropping by, enjoy the rest of your day....
You can read my other Movie and TV series reviews at my movie blog on CINETV