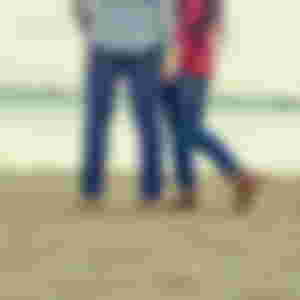 Anura hastily got married to Ryan. But Ryan never agreed to this marriage.
A few days ago, a college student was raped in their area. How many protests against him, how many protests. Ryan himself was involved in those anti-rape activities. But who knew that his mother would go to that house and fix his marriage with that raped girl in front of everyone!
Ryan is a second year student in the Department of Economics at Dhaka University. Many girls want to express themselves because it is good to see and hear. Ryan also has a reputation for being a topper in the department. But what will happen now. While everyone at the wedding praised Ryan and his mother's decision, people in the background would criticize the issue.
Only Ryan and his mother Salma Begum live in the house. Ryan's father Rakib Hasan died six months ago. He has only known this Dhaka city since childhood. He has also found love in the midst of this cruel, loveless city. But Dadabari or Mamabari never went there. But my grandparents used to come and go almost every month to survive, they used to leave for some time. After they have left the world, no one is looking for them in this city. Ryan heard from his mother that his parents had married out of love. But her mother's family could not accept the marriage at all. So there is no contact with them.
On the night of the wedding Ryan gets very bad with Anura. He can't accept the girl at all. But Anu doesn't say anything. Silently shed tears. Ryan, who married Porakpali like him, is respected in the society. Otherwise, this society would not allow any rape, would not look good. In the end, he may have had to choose the path of suicide.
The next morning Anu makes her own breakfast. Salma Begum sat at the dining table and looked at the boy. He heard all his shouts last night. Ryan sits down to eat and doesn't look at his mother, silently finishing breakfast. After breakfast, Salma Begum asked him to come to her house. He wants to say something to the boy.
Ryan quietly goes to his mother's house. His intense arrogance towards his mother works. Salma Begum stared at her son for a while. Then said
- "Ryan, you didn't want to know over and over again why I married you to Anura?"
Ryan says in a sore throat,
- "Do you have the answer, mother?"
Salma Begum did not say anything. Gently got up from the bed and opened the cupboard. He took out a diary from there. He handed the diary to Ryan.
Ryan is a bit surprised. Say,
- "Mom, whose diary is this?"
Salma Begum smiled faintly. Said
"Here are the answers to all your questions. I think you need to know everything now. But don't misunderstand me or your father after knowing everything."
Ryan quietly goes home with the diary. Great curiosity works inside him. What is written in the diary, which can be misunderstood!
Ryan sits at his reading table and opens the diary. Written there,
"Dear Ryan,
I know you are very angry with me. It may not be right to marry Anu to you against your will. But twenty-two years ago I saw with my own eyes how neglected, how helpless, how helpless a raped girl is in this society. You can say that today's society has changed, but I can't find any discrepancy between this society and the previous society.
Let me tell you a story. An eighteen-year-old girl. He lives in a village in the north. Barely studying in college. Even about twenty years ago girls were studying, it was not looked upon well by the society and the people of the society. But the girl's father was one of the socialists of the area. In that respect, everyone respected the people of the house. The girl also dreamed a lot, life will be much bigger. Stand on your own two feet. He studied with a lot of mind. But it doesn't take long for the storm to come. The girl's father had a dispute with a man from a nearby village over a piece of land. In retaliation for the quarrel, one day some thugs picked up the girl and made her suffer like themselves. He is a cruel tyrant. On that day, people did not even hear the girl's screams. No one came to the rescue. When the girl returned to her home, there was no place for her. The people of his own house started abusing him day and night saying that he was stigmatized. Study is also closed. The father who always gave courage to the girl, dreamed of how the father also became. The people of the village put him in a room. The girl remained imprisoned in her house for months.
Then suddenly the girl found the existence of another soul in her. When his mother found out, she beat him as she wished that day, saying that she should not show her face to anyone. Let him die and rescue them. But the girl can't find her fault even if she thinks so.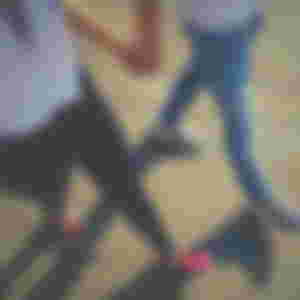 That night the girl left the house. He continues to walk along the main roads of the area. Then stand on the bridge. The river is full in the rain below. The girl does not know how to swim. After looking for a while, he started to jump, at which point a boy grabbed him from behind.
The boy came to work for an NGO in that area. They have known each other for a long time since they met the girl's father and went home. Suddenly receiving a letter to go home did not mind. He thought that if he found a freight truck on the bridge at night, he could catch it and go to town, so he came to the bridge. That's when he saw the girl there and saved her. He wanted to save the girl and bring her back home. But the girl was crying so hard, she didn't want to go back. Wants to die After hearing about the situation, he came to her house at night with the girl for safety. Then he decided to take the morning bus and return home with the girl.
The girl was waiting for that surprise back home.....