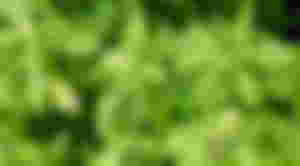 In Hinduism, it is said that the goddess Birindai was born as a basil leaf as a guardian of Vrindavan to serve Krishna and his devotees. Again in ancient scriptures it is said that Krishna himself took it in the form of basil.
As a result, wherever this tree is born, it is considered to be the sacred soil of Vrindavan, where this tree grows in abundance.
Millions of Hindus around the world use basil leaves in their daily religious activities, in temples or at home.