Time Flies
The word time flies is commonly used in a lot of different things or object that we want to say. Maybe one of the most common quote that uses these words is "The time flies as blink of an eye" which is something most of us can relate to.
Have you ever had an experience where you realized how fast the time really is? Just you will remember that you are just this now you are already something. For example just like me I just realized that I am already an legal adult now because in my memory I am just a little student that goes to school and having fun with friends upon realising it. I just really that the time really flies in a blink of an eye. I know that the past me didn't even think how would I be in a future like what I am gonna be or suppose to be. That realization makes me think that most of times I take almost every moment for granted.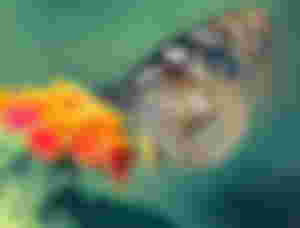 I realized that in the past I take everything that simple and I've been wanting that moment to end. But now that I am no longer in that situation I regret not doing a lot of things that I want. Most of us will just think that everything that happening in us at that time is just normal because we didn't really think what would be the thing that we will remember in the future. We don't that a simple moment that we are experiencing as of the moment can be a big memory that we will look back in the future.
One of the example of this kind of situation is when you have a gathering or an event to attend with. Most of the time that we are in that specific moment we tend to think what will do after that or you just want for that event to end. But in the future when you remember something about it or talk it to someone that event is one of the moment that you want to experience or go back with. That's why a lot people want to travel back in time because they want to experience again the thing that became one of their great memories or they want to correct something so that they won't regret in again in their future. Sometimes the simplest things that we do can be our great memories in the future or can be someone's special memory to remember with. That's why we should value every single time that we have because we can really say that Time Flies.
I want to remind everyone that always be Happy and strong to every challenge that you will face. Just believe in yourself and have faith in the Almighty God. Stay safe and Good luck 😊.
Janjan0204