March 27, 2021
I have visited the CoinMarketCap to check the latest crypto updates, and I've stumbled onto the field of Yield Farming and saw new projects on the list. Yield Farming has been one of the hot topics in the crypto space as it gives crypto enthusiasts a plethora of earning opportunities.
Will these new projects succeed in harvesting gold tokens on crypto farms?
Presenting Venus, Saffron, and Mithril, our new field farmers.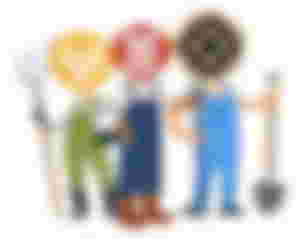 Let's start with Venus as it is the first one on the list.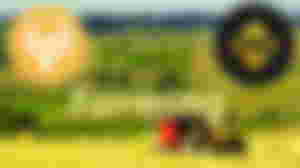 Venus is the world's first decentralized stablecoin, VAI, built on a Binance Smart Chain that enables digital asset lending and borrowing, and generation of synthetic stablecoins backed by several BEP-20 assets without centralized control. The Venus protocol designs are based on the two best protocols onto BSC, the Compound and MarkerDAO, and synced into the Venus platform with low fees and fast transactions.
The XVS token is the native BEP-20 governance token of the Venus platform and is primarily used for voting in governance decisions such as product improvements, integration of new collateral, changes in platform parameters, etc.
Earn interest on your assets
Funds held within the protocol can earn APY's based on the market demand for the certain asset. The earned nterest can be used as collateral to borrow assets or to mint stablecoins.
Access instant liquidity on Venus
You have on-demand liquidity on Venus and your vToken can be used as a collateral to borrow from the Venus Protocol instantly with no trading fees, no slippage and directly on-chain.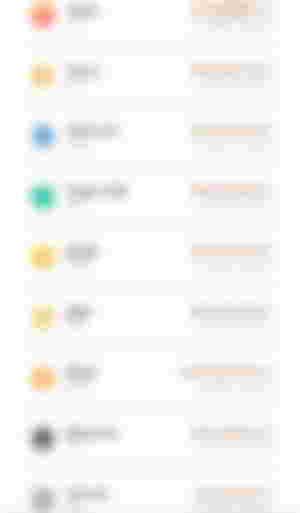 Minting VAI
VAI is the protocol's default synthetic stablecoin pegged on the value of $1 which can be used to faciliate trading and liquidity. You can mint VAI up to 50% of your remaining collateral value.
At the time of writing, the total value locked on Venus is $5,445,803,854.75 and VAI minting has a total value locked of $146,323,411.19 and 68.25% annual interest. The Venus XVS price is $0.792305 on rank #255 with a market capitalization of $177,820,212 and a current circulating supply of 224,433,925.
Reference:
---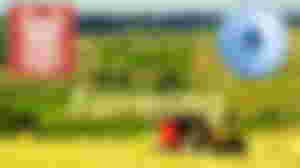 Saffron Finance is based on Enthereum blockchain, an asset collateralization platform where liquidity providers have access to dynamic exposure by selecting customized risk and return profile. It gives liquidity providers greater flexibility and continuous access to their underlying collateral while allowing leverage staking and tailored risk management.
SFI tokens, or Spice tokens, are the native currency of Saffron driving all of its features, products, and incentive structures.
At the time of writing, the total value locked on Saffron Finance is $25,770,110.29. Its live price is $1,346.14 with 24-hour trading volume of $4,056,947. It is on rank #327 with market capitalization of $111,801,485 and circulating supply of 83,053 SFI coins.
The Saffron smart contracts has been verified on etherscan and added to a GitHub repository. However, the contracts have not yet been audited so users should exercise caution.
Reference:
https://coinmarketcap.com/currencies/saffron-finance/
---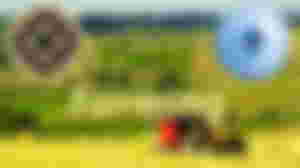 Mithril Cash ($MIC) is an algorithmic stablecoin that came from a fork of the Basis Cash protocol that has better performance than other stablecoins in terms of resilience and adoption. The project aimed to introduce a new alternative to the stablecoin and to achieve its value ($1), they designed a smart contract protocol that controls its supply as well as buying and selling bonds.
How does it work?
Mithril Cash Protocol works similarly to the central bank in guiding the value of fiat money through monetary policy. But instead of the central bank, rules are set and executed programmatically through a smart contract to predict the behavior of the system.
There are three tokens in the Mithril Cash protocol to central banks.
Mithril Cash (MIC): designed to be used as a medium of exchange. The algorithm is set to maintain its price between 0.99 USD to 1.01 USD.

Mithril Bonds (MIB): are minted and redeemed to incentivize changes in the Mithril Cash supply. Holders can exchange their bonds to Mithril Cash tokens in the Mithril Cash Treasury and they can convert 1 Mithril Bond to 1 Mithril Cash, earning them a premium on their previous bond purchases.

Mithril Shares (MIS): represent the token held by those who stake their assets to the protocol. Holders are also entitled to receive new MIC supply in circulation. They can stake through locking their tokens to the Boardroom contract and they can claim their share of MIC in proportion to the amount that they have staked as well, as long as the MITH Cash Treasury is full.
At the time of writing, the total locked value on the Mithril Cash platform is $1,189,137.00 and below are the MITH Cash and MITH Share current prices and total supply.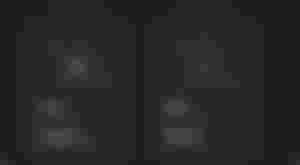 Mithril Cash produced a stablecoin that is purely-governed by math and economics while maintaining a particular value and is not the same as other stablecoins that are backed by fiat or crypto assets.
Reference:
---
Stablecoins are cryptocurrencies that are designed differenty, they are either centralized or can become volatile. Tether (USDT) has proven to be stable, however, it is still controlled by the government since it is a fiat-backed currency.
Some of these yield farming platforms are designed to produce more reliable stablecoins that can withstand unexpected cryptocurrency market shifts that may happen at any point in time.
Among the three new projects listed on CoinMarketCap, only Venus has been audited. The list of Defi Yield Farming platforms does not mean that they are safe and endorsed by CoinMarketCap. There are always risk in Smart Contracts so always DYOR before investing on any farming projects.
Disclaimer:
This article is for educational purposes 
only. Always make your own 
due diligence when investing in 
cryptocurrencies. Any investment involves 
high risks, so do not invest more 
than what you can afford to lose.