Yesterday, the 11th of April, I saw that the BNB was surging and many have said that it might reach $500 by this week. I planned to buy some BNB the day before yesterday but the price was so high and I decided to wait for the dip before buying. But when I checked it yesterday morning, it was still surging up and the speculations about it reaching $500 might happen.
As much as I wanted to chase the surging BNB, but the buy order I have placed before was still on the line, so I said to myself that I might gonna say "Sana all" to whoever will catch the $500 price of BNB.
But then, I remember that I have some BNB. They were staked on Liquidity Pool of CubFinance and PancakeSwap. Since I wanted to take the opportunity to benefit from BNB's ATH, I have unstaked all my BNB and transferred it to Binance for spot trading. I am not sure though if I was doing the right or wrong move, but one thing I was sure of, I'll have impermanent losses once I pull out my BNB from the Liquidity Pool of CubFinance and PancakeSwap. So to lessen the impermanent losses, I took the chance of the surging prices of BNB and CAKE, then remove them from liquidity.
It was April 1 when I added my BNB to CubFinance and PancakeSwap Liquidity Pool, so how much did I earn in 9 days of farming?
PANCAKESWAP FARMING
I have added 112.114 TWT and 0.255 BNB to the liquidity pool with 100%+ APR and got 4.90683 LP tokens in which I have staked to earn more CAKE.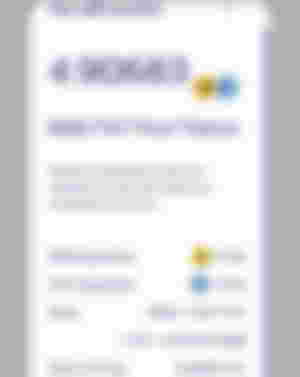 From 112.114 TWT it became 134.575 TWT, so I earned 22.461 TWT or $16+ in 9 days.
From 0.255 BNB it became 0.213838 BNB, so I've lost 0.041162 BNB or $19+ worth of BNB.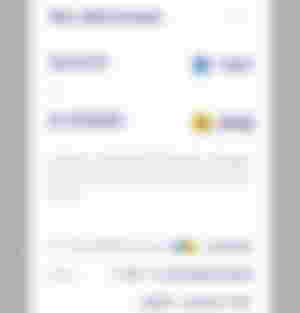 This is what I don't really like in adding assets to the liquidity pool and I was already expecting that to happen since the price of CAKE dropped a few days ago and I know that BNB tokens will be used to pay the losses. That is also the reason why I decided to pull out my BNB from the LP. I rather place them in Binance Vault or use them in spot trading.
And let's see how much I earned in CubFinance.
CUBFINANCE FARMING
I have added 12.32+ CUB and 0.165315 BNB to the liquidity pool with 400%+ APR and got 1.40+ LP tokens in which I have staked to earn more CUB.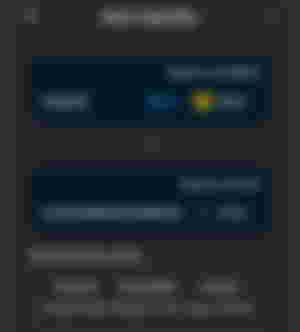 From 12.32+ CUB it became 16.6862 CUB so I earned 4.3662 CUB or $15+ in 9 days.
From 0.165315 BNB it became 0.12256 BNB, so I've lost 0.042755 BNB or $20+ in 9 days.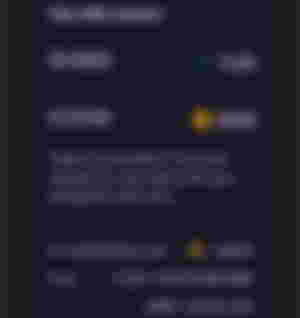 So the total BNB I've lost from LP farming was 0.083917 BNB and if I will convert it to the price at the time of writing, it's more or less $40. For some, this amount is only small, but for me, it's already huge especially that the price of BNB is getting higher. And again, the total BNB I've lost is higher than the total CUB I have earned in farming.
The price of CUB when I staked them was $4+ and it goes down to $3+. And again, I was expecting an impermanent loss already when I saw its price dropped to $3+. Poor BNB, it's always paying for the losses.
So I could say that it's better to stake your assets than put them on the liquidity pool as the risk for impermanent loss is higher especially if the assets are volatile.
Although I can actually make up for the losses if I will hold my BNB longer in the pool, but I know that after this BNB rally, the price will drop again, thus, adding more impermanent losses to my LP assets. And even though I earned some TWT and CUB, but the equivalent BNB I've lost is higher than the profits I've earned. And BNB has still the potential to go over $500, so it is much safer to place them in the vault or sell them when the price reaches the ATH again.
So for those who want to try farming on yield farming protocols, you rather choose a pair of assets that are less volatile like stablecoins or wrapped coins. And what I don't like in farming as well, are the multiple fees you need to pay. Approving the LP and staking pool, adding and supplying assets to the pool, confirming the transactions, harvesting, compounding, unstaking, removing assets from the pool, etc. Every transaction has a corresponding payment. So always spare some BNB if you want to farm and stake on any yield farming protocols.
I even lacked BNB yesterday when I was trying to pull out my BNB from the pool, good thing @Eirolfeam2is rich with lots of BNB 🤣. I was able to buy some BNB from her to pay for the transactions.
So aside from the impermanent losses I've got, I also lost some BNB in paying for the multiple transactions. The 0.9+ BNB I once had become 0.5+ now, 0.3+ of which were converted to CUB so therefore I've lost 0.1+ BNB in total.
One of the reasons why I tried adding assets to the liquidity pool is to experience how it works since I never tried it before. I also want to take the opportunity to benefit from its high APR, unfortunately, I just ended up losing some of my BNB. At least, I know now what to do next time and I already have suffered from the impermanent loss risk and got lessons from it.
So to make up for the losses, I stacked my profits to earn more CUB and CAKE. And hoping that after a month, I would see progress and something that I wouldn't regret. Every single coin counts in here, prices are getting higher day by day, so we need to think well before executing any actions involving crypto investment. Maybe I will try farming next time using stablecoins and other less volatile assets. But for now, I will go for spot trading, staking, and compounding in earning more crypto while I'm sleeping.
And my next article is about my crypto compounding on Nexo, so stay tuned! 😁
Related Articles:
Invading The Dens Of CubFinance
My First Time Yield Farming On Pancakeswap And Things You Should Know About Yield Farming