Free Items ( 100 pesos off Voucher)
Good day everyone today I want to show you guys about the free earphones that I managed to get last 5.5 Sale from Shoppe.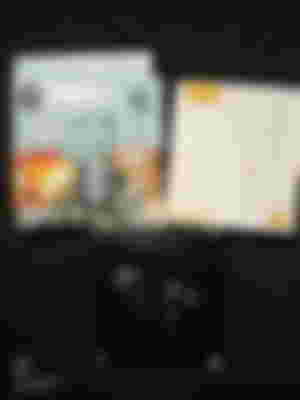 Last 5.5 sale as I am browsing to Shoppe I suddenly saw that there is still a lot of vouchers available that's why I claim some. I managed to claim a 100 pesos off voucher minimum spend 0 in one store. I am always collecting vouchers like this since last year but I always end up not checking out anything because this vouchers is so limited because it was given by the store maybe 5-10 vouchers only can be redeemed but since it was too hard to compete that's why I never really gotten a chance to use those vouchers I got.
But last 5.5 Sale miraculously I managed to check out something with 100 pesos off voucher. To be honest I am not really excited while checking it out because I experienced a lot that I am already in the check out then suddenly the price will change or the vouchers is out of stock. I was checking it out then I pay using my Shoppepay then suddenly it went to my to received list. I am so surprised because I managed to check out. My soul was immediately shock because I am so tired that time because I am doing my paper for school.
I refresh my shoppe many times to see if it is not a glitch because I am literally paying nothing for 3 Earphones that I checked out.
If you are using Shopee to order things you might know that every sale that they have like 4.4 or 5.5 sale they always put a lot vouchers everywhere and from different stores that participate in this promo for that day. Like the free shipping vouchers, coins back voucher, 10-15% off Voucher and the stores put different types of vouchers of their own like 50 pesos off minimum spend of 500 and ultimately the 100 pesos off voucher where this just have so limited stocks that's why the contest here is first check out first served.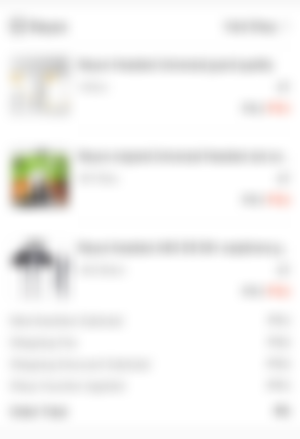 This is the screenshot of my order transaction from Shoppe. Actually I have few amazing purchases last 5.5 sale most of them is just cheap. Because I am a cheap person but I love shopping online 🤣. As you can see in the photo above I managed to used 2 vouchers in this transaction which is a free shipping voucher and the 100 pesos off so totally I didn't spend anything on these items at all.
Of course after receiving this item I should do a proper a nice review about the products that I received as expressing the gratitude to the seller. I tested all the items and it was all functioning well and they were all in nice quality.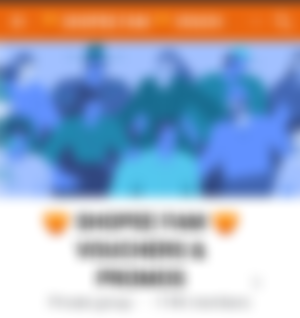 Right after I checked out the items I feel so happy because who wouldn't be happy if you get a free items without even paying anything for it. I am seeing a lot this things where they are getting stuffs from Shoppe for free or super discount price in that Facebook group above. The admin of that group was a famous Tiktok and Facebook vlogger where her contents about the sulit hacks and orders that she managed to get from Shoppe that's why a lot of members of that group also gets a lot items from Shoppe for free or super discounted price.
I feel so happy when I checked this out but after a few minutes I suddenly feel so sad and so disheartened about it. You know why because I suddenly thought about the seller because I managed to get free items from his/her store I am thinking what will be his/her income because of this order. I am also hoping that the seller can just send me non functioning items so that I won't feel bad about it. Well I am pretty sure that he/she expected this because they put a voucher with no minimum spend in their shop. I am trying to convince myself that it was just alright because I know that they expected it but deep inside I feel so bad about it. Well you may call it over sensitive but I can't help to think about other people's feelings most of the time.
I even consulted my friend about this because I want to cancel the order already but my friend said that I shouldn't feel like that because he was sure that the seller expected this because they are the one who put that voucher and I just got lucky to get some of it. Then he proceed in teasing me because I am reacting like this to my own doing.
He was laughing about me because why I am always like that he also added that I can't work or run a company because I am always have some feelings like this and I shouldn't never work for corrupt Politician because he said that I might cry or feel bad all the time. Well I also find myself funny because I am the one who did this then I am also the one who's been thinking it as a problem.
I couldn't think properly after I've finished ordering because I am still doing my paper that's why I decided to stop doing it that night because I wouldn't just be able to focus because of it.
Actually when I received this order I feel so down and stressed because that day is the same day that I received my Defective headphones which I posted something about it a few days ago. I am so sad because it was defective as well as that was my most expensive order that time and that was the not functioning one. I am still chatting with the seller when this parcel arrived. But before I open it I finished chatting with the seller first of the headphones.
Then I proceed on opening them to test them. I open and tested it out and to my surprise it was all working well and sounds nice. And I suddenly think that it was my good karma because I choose to be peaceful with to seller of that headphones but I still feel a little bad about not paying anything for it. But I am also so happy about that Items.
I don't know what happened to my last article because Rusty seems to ignore it. I hope that I my account is still alright because I am not really much active because I am so busy with a lot of things. The price of BCH this morning is really so down but I hope that it will recover soon. Thanks everyone have a nice day
All the photos used in this article is captured of the author and screenshots from the Shopee app of the author.
--