April: The Exhausted Month (Papunta palang Tayo sa Exciting Part)
Good day everyone I apologise for not being able to post anything yesterday I just got really tired and exhausted. I will try to write an article about it tommorow but now I want to share my the things I experienced this month.
This month was really exhausting for me especially in school. This month I literally drained out all of my patience and energy. Literally the teachers give activity to activity. You know even it's Saturday or Sunday I am still doing a lot activities and projects. Every day that I will check my account in school the first thing that will welcome my eyes were new activities added. That's why I am always in the bad mood every morning🤣.
For example one of my teachers left a ton of activities while we are taking exams last April 11-13. If you remember these 3 days were my exam dates a few weeks ago and after that was 4 day no classes because of the Holy Week. When I took my exams I still have 7 activities that I haven't done yet in that one particular subject but after the exam I saw that in that subject alone I have 23 activities active in that subject alone.
That was just in one subject in total before the exams started my account have only 19 activities that wasn't still passed on. But after the holy week I saw that I have over a hundred. If my memory was right I have a total of 114 activities. Well you must think that was really overload well it is really is but to be fair almost half of those activities was just easy. Like you will just answer those quiz that over 10 and all of them is just a multiple choice or simply true or false.
But there are also activities that is exceptionally so hard. Like we have to write a book report for 3 different books that was given by the teacher and that only counts as one activity. These types of activities really drains me out as well as for those subjects that involves a lot calculations. Given that almost have of my subjects was using math or simple calculation but there is some that I can't really understand or too exhausting just to finish a single number.
Enough with those activities the most thing that I am most concerned about is about the projects and researches. Literally every subject have their own project that they all gave us even the minor subjects have this extremely hard projects. And I am now also currently doing 2 different research for 2 different subject. We are really just supposed to do 1 research but the teachers and the head of the another subject decided that they will also make their final project as research.
These decision of theirs really make a lot of students angry especially that we already have a lot of activities that came from that subject then they also want to have a research in that subject. A lot of my classmates is angry with this but our teacher in that subject said that there is nothing he can do about it because it was from the head adviser of the subject. Then we have no choice but to accept that because we also have no power to contradict that decision because it was already announced to all Strands.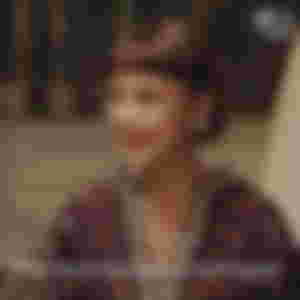 This morning one of my teachers send this meme to our GC. If you don't know what it is it was one of the famous meme in one famous drama that was airing now in the Philippines. The English translation for the words that was written above is " We are just going to go into the exciting part". If you know this meme it was really funny because of the Remix version that booms this meme so much. Well back to the message that my teacher said this morning.
He congrats us for surviving this month and he said that we should still continue this until we finished this Grade. He also said that we shouldn't be pressured to a lot of activities and projects. Some of my classmates said that "thank you sir" they are thanking him and said that they appreciate it and then he suddenly send that meme above 🤣.
Then he said that "Papunta palang Tayo sa Exciting Part don't be too relaxed because this 2 last months will be the hardest month of our whole Senior High school experience" then he also added that " I was want to warn you all that don't be relaxed even though you finished taking your Graduation Photos it doesn't mean that we will already graduate" .
I don't know what to feel about this because he first makes us feel happy then relaxed then right after that he also give us a lot things to be stressed out 🤣. Well this teacher is just that teacher that is in the vibes of the students that's why he makes jokes like this to us. But to be honest I feel so scared because of it because I still have a lot of activities and projects to accomplish for the next month as well as for that research.
Well yeah I have no choice but to keep going please just wish me luck and please also wish that I will have a lot of patience to finish all of this things out next month.
---
This is the last day of April and tommorow will be the start of the new month which is May. I also want to share things that I achieve this month.
This month I managed to reach my goal and that is to accumulate at least .15 BCH from this platform and I even exceed this a little. Next month I want to achieve at least to accumulate 0.2 BCH that's why I will also try to work hard this following month. Well I managed to publish 28 articles in total this Month including his article. I just missed to publish for 2 days but this was really acceptable for me because I know that there is really a valid reason why I didn't manage to publish in those 2 days.
I just want to say thank you for reading all of my articles this month. I am sorry that this article became all problematic and just a little rant hahaha.
Lead image was from one of the scenes in the Drama: "The Broken Marriage Vow" I just don't know where did he get this photo that's why I can't give a proper accreditation to the photo.
--