Without a slight confirmation of  "FALLOUT 5" existence, it's quite in the dark as no one knows that what could be the expected release date. After the release of Fallout 4 in 2015, many people were yearning to play in the wastelands. Surely Fallout 76 is there to fill out the hole. Fallout fans for the most part are quite disappointed with Fallout 76.
It's not hidden that Fallout 76 was not as hit as Bethesda wanted it to be. The multiplayer game was a mess at the launch down the post-apocalyptic country roads of western Virginia, with the hype train conducted by Howard crashing and burning and never recovering. It's likely that the first elder scroll 6 will be released before the fifth installment in fallout.
The studios are currently doing work on the very much awaited Elder Scroll 6 and so we cannot expect for the Fallout 5 in the coming year.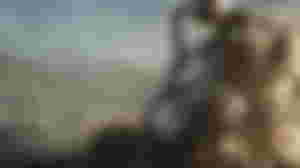 Currently, no one is really aware of the exact release date of Fallout 5 but we may try to find a clue. Almost a year before, some news came out that the game developing studio was earlier thinking of Fallout 5's release. While in an interview with Game Stars, the host asked whether the studio is thinking of bringing multiplayer in any of the upcoming games like Fallout 5 or Elder Scroll 6, to which Todd Howard the executive producer at Bethesda replied: "We want to keep them as single players" Well, it does not confirm the next fallout but it shows the studio has been paying attention to the next fallout series.
Though Fallout 5 is not officially released yet Betheseda makes it clear that they have no desire to make a multiplayer game. Howard also said that there may be some form of socializing/social aspect involved with these games. It could also mean that instead of seeing a full online multiplayer experience there may be a co-op game resembling Dark Soul.
Well if we study this more thoroughly we might notice that just like every Betheseda upcoming game, we are not sure. If it's the same 7-years gap as we had between fallout 3 and fallout 4.Well according to my perspective we won't be seeing fallout 5 release till 2022.
Since Fallout 5 is not officially announced, we can assume that we won't be seeing the game until Starfield and Elder Scroll 6 while the release date of both the games is still unknown as the studio has not officially announced yet.
There are some rumors that the fallout 5 will take place in the American south in a place with great history and charms just like New Orleans or in a place like Chicago.
The fallout 5 is thought to be coming with a moded version of the creation engine, the same engine used in fallout 4. There was a job listing by Bethesda on Zenimax for an engine programmer which shows Bethesda is working on its new engine for its upcoming games including Fallout 5.
In my opinion, it would be released in 2022 or 2023