What does Jarvis Think Of Chat GPT
What does Jarvis Think Of Chat GPT
In today's article, I was curious as to what Jarvis the A.I had to say about Chat GPT another A.I similar to Jarvis. I wanted to know what Jarvis thought of chat GPT and what It had to say. So that's why I had Jarvis write up today's article. As I'm sure many of you have seen in the headlines recently Chat GPT has gained the interest of many because of its uses. Jarvis is sort of similar in that it can write up anything you want it to write as Chat GPT can. However, Chat GPT does have some more uses than Jarvis which I will be getting into in a later article that I will be publishing. Before we get into the article I just want to state that everything besides this intro and my final words are all written by Jarvis. All I did was run what he wrote through Grammarly. So with that being said let's get into what Jarvis wrote for us today.  
What Jarvis wrote
Here's what he has to say about Chat GPT:
  "Chat GPT is a great way to get help and support with all your GPT-related questions. I've been using it myself and it's been really helpful. I would recommend it to anyone." It is designed to chat with users in a natural, human-like way. Additionally, the fact that it is constantly learning new things ensures that the conversation will never get stale. I'm looking forward to seeing how this chatbot technology evolves in the future!" The bot is currently in beta and is available to anyone who wants to try it out.    
Jarvis is pretty impressed with the new Chat GPT! "Chat GPT is a great way to get information and opinions from a variety of people. Chat GPT is a great resource for anyone who wants to learn more about a topic or just wants to chat with others about anything!". It's a great way to learn about new things. He thinks that the chatbot is a great way to teach people about different topics, and he thinks that it's a great way to help people learn about new things. According to Jarvis, Chat GPT is "an incredible model for conversational AI." Jarvis goes on to say that Chat GPT is "able to generate realistic and coherent responses to questions, and it can even keep a conversation going." Jarvis is impressed with the Chat GPT model and believes that it has a lot of potential for conversational AI. However, Jarvis also believes that the model is still in its early stages and that it will need to be further developed before it can be used in real-world applications.      
In general, Jarvis thinks that Chat GPT is a great tool for generating realistic conversations. It is easy to use and can generate a wide variety of conversations. OpenAI is a great company that is doing a lot of good work in the area of artificial intelligence. Jarvis thinks that they are making great progress and he is very impressed with their work. Jarvis was asked about his thoughts on OpenAI. Jarvis responded that he is "impressed" by the work that OpenAI is doing. Jarvis went on to say that he is particularly excited about OpenAI's work on developing artificial intelligence that is safe and beneficial for humanity. It is hoped that this work will help create a future in which artificial intelligence is used to improve the lives of people around the world.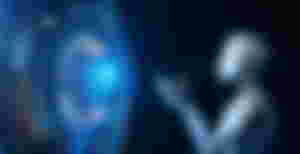 My Final Words
If you enjoyed the blog leave a like and share it on social media. Leave me some feedback with your comments to let me know how I did. Let me know what you liked and what you didn't so I can improve the blog. All your likes and comments are deeply appreciated. They motivate me to write more and better blogs and help me expand and help spread the word. Make sure to follow the blog to stay up to date. You can also follow the blog's Instagram where I post daily content as well as letting people know when my new blog post drops and I also give out my crypto trades on there. Then there's also my website where you can put in a submission form to let me know what topics you want me to cover along with other things such as referral codes and affiliate links. Thanks for reading hope you enjoyed it.