Time to Pursue a Childhood Dream
I spent, or wasted rather, so many precious hours playing the game Mobile Legends in the past ten days or so. I know I have to cut down my playing time again.
Yes, it's not the first time I got hooked on a mobile game. In the past, I was able to stop playing after a few weeks. I know I can stop myself from playing anytime soon. However, I really need to at least cut down my playing time now!
Actually, I decided to do just that yesterday. So instead of spending most of my time playing, I turned to another activity that I love to do. Something I love to do ever since I was a kid... drawing!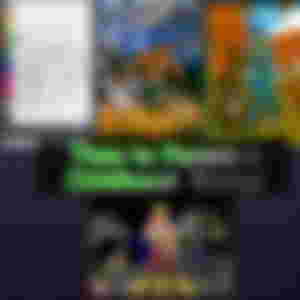 ---
Greetings once again my dear readers and friends. I hope you are all doing well although the cryptocurrency prices are still struggling to get back up to their former glory. Yeah, the prices are still crawling with BTC at $17,021.98, Eth at $1,260.54, and BCH at $110.99 at the time of writing.
I admit my earnings in reading. cash is not so encouraging, but I know it's not the reason enough to stop writing.
In my attempt to find a way to augment my online earnings, I turn to my favorite activity... drawing.
---
Growing up with no Internet connection, not even cable TV, comic books were my main source of entertainment. Plus the Saturday morning cartoons on TV.
Comic books were not only a source of entertainment for me though. They inspired me to draw.
I and my siblings had a collection of Marvel and DC comic books.
I started by tracing the drawings by placing a piece of coupon bond on a page of a comic book and tracing the character.
As I grow up, my love for reading comic books did not fade. So thus my love for drawing.
I remember the back of my notebooks is always filled with drawings of superhero characters.
Then, I started creating my characters. I would even draw my comics on pieces of bond paper. I admit, I wasted a lot of bond papers in my growing years.
When I learned how to use Adobe Photoshop and Corel Draw, I started creating digital drawings. My favorite subject? Samurai's! But not exclusively, though. I did create other characters. Some are even aliens.
I don't remember saying it out loud or even thought of "I want to be a comic book artist when I grew up!" At the time, I did not even thought that it was an option. I mean, was there even a college course to become a comic book artist? If there was at the time, I did not know about it.
What I know is, I love to draw.
In 2007, I made my first attempt to post my work online. I create Blogspot site for my story--- https://fictionbytes.blogspot.com
I wasn't able to maintain it though. In January of that year, I was able to publish three posts. In February, I wasn't able to post one. Then one each for March and April. After that, I abandoned the idea.
I may have abandoned that site, but the story still keeps playing in my mind even up to now.
A few years ago, another short story came into my mind. I have already written the first two chapters, and about to finish the details of the last chapter.
However, a new inspiration came a couple of months ago. The setting this time is closer to home. Moreover, it's not just any story. It's my also of promoting something that Filipinos should be proud of.
Hopefully, after I published enough of my work, I could get some sponsors or some donations both in Fiat and cryptocurrency.
I guess this long overdue. I should have pursued this dream more than a decade ago.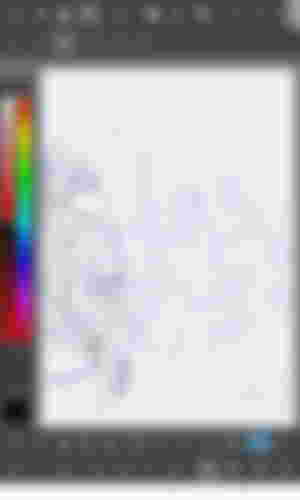 If I want to start earning from doing the thing that I love to do the most, then I must spend more time doing it.
Not just by publishing my work, but I know there are other ways to earn using my skills. I just have to put my mind into it and start working on it.
Thanks For Reading
---
All images used are mine.