Plant A Tree- Save The Earth: My 2nd Entry For HivePH Art Challenge Week 3
October 22, 2022 Post No. 230
Plant A Tree- Save The Earth: This is my second Entry For HivePH Art Challenge Week 3 for the theme #plant.
I once created a collage with my hand holding the earth. I always wanted to recreate that. But with some variations like a seedling planted on top of the Globe. When I saw one of the themes for this week's plants, that image popped up into my mind.
---
Greetings my readcash friends, and readers. I'm reposting this article which I uploaded to Hive last Friday. I know some of my friends here are still not in Hive. That's ok. Sometimes, it's quite difficult to balance all our online activities if we are active in so many platforms.
Anyways, I quite enjoy participating in different challenges in Hive. And oh, by the way, my entry After A Days Work- Hive PH Art Challenge Week 2 Entry won third place in last week's challenge. I think this the first time I won any thing online... no... the second. I won in one of @friendlymoose's contests in noise.
---
Here is my final output.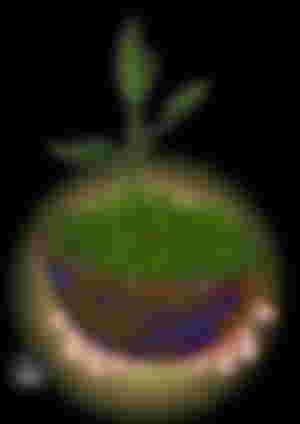 The Earth is losing trees from logging (both legal and illegal), and deforestation due to various reasons. Experts link deforestation as one of the major causes of Global Warming.
Also, the lack of trees on the mountainsides has caused mud and landslides during typhoons or even just heavy rains.
Our elementary science taught us that trees absorb carbon dioxide and convert it into oxygen. Aside from that, trees and forests serve as the habitat for thousands of wildlife. Thus, it would be a great help if every household can plant at least one tree.
Again, I used Medibang Paint for mobile to create my image. However, I used an image of the Globe from Pixabay (Image by Maicon Fonseca Zanco from Pixabay).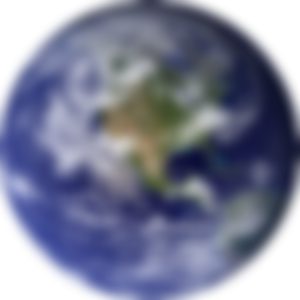 I started with my initial sketch with my hand. As I normally do, I change the sketch to blue so I can trace it easily on another layer.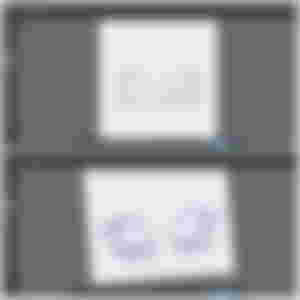 I added the Globe and erased the top half of it. Then, on a new layer, I added the "dirt" using different brushes to have a coarse texture.... like dirt.
Next, I added the star of this image.... the Plant! Then I made several layers of grass. I used the grass brush that I made a few months ago. Each layer of grass has a different shade of green and sizes to give it some sort of perspective.
I made some adjuments on the hands and colored them.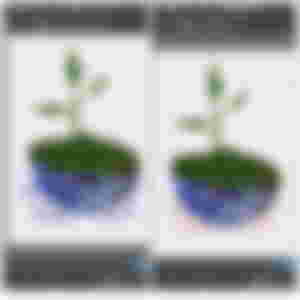 I wanted a simple circular, gradient background. At first, I went from dark blue to black.
The Globe still looks so bright and alive. I wanted to appear like it was a whithered and drying planet. I duplicated the layer several times. Each duplicate has a different blending effect like add, color, etc...
For the hands, I also added at least two more layers so I can create light and dark tones.
Then I made the glowing effects.
Somehow, I wasn't satisfied yet, I made several variations on the background and the details, like the pattern on the leaves of the plant. I settled for a gold and black background.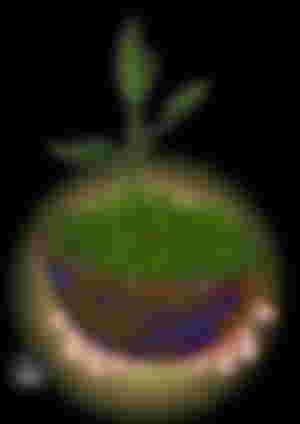 I'm thinking creating a version of this for my print-on-demand shop in Redbubble.
I hope, with this image, I can convey my message about the importance of planting a tree... and I think this will look good on a shirt.
---
Original Post: https://ecency.com/hive-188409/@jloberiza/plant-a-tree-save-the-earth-2nd-entry-for-hiveph-art-challenge-week-3
All images are mine unless otherwise indicated.
Check out also my other earning sites. (Note: Contains referral Links)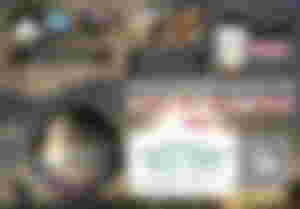 |Read.cash | Noise.cash | Hive (Via Ecency)| Forum Coin |
|Publish0x | Cointiply |
Or Checkout my LinkTree for updated links.