Hello Cashers!
Technically I am quite new to Noise.Cash. In a few weeks that I spent on that platform, I say I enjoyed the interaction with the other members.
For those who are not yet familiar with Noise.Cash. Noise.cash is a Twitter (twitter.com) like platform developed by the same team who created read.cash. With one major advantage. The members of Noise.cash can earn cryptocurrency in the form of Bitcoin Cash (BCH). Earnings that you can set to go directly to your BCH.
Noise.Cash is a social microblog platform. Just like Twitter, you can post short messages. But Noise.cash doesn't seem to have the character limit that Twitter has. You can also post photos and videos.
After you start posting your content (messages, photos, memes, ect…), the platform will give you Free Tips gradually.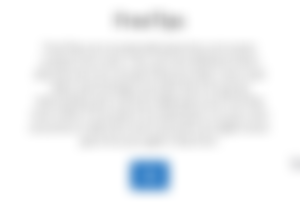 You will continue to receive free tips until you reach a maximum of about $0.76 or $0.77.
Ok, you might be wondering why is it in dollars. So am I. In my own understanding, like in Read.cash, it is the dollar equivalent of the BCH that you received.
As stated in that message, you can't keep the free tips. You need to share it with the other users, and you can keep a portion of the tip. As mentioned as well, don't keep most of it or Noise will no longer give you the free tips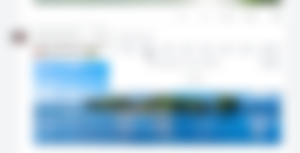 Set the percentage that you will keep to yourself no greater than 50%. However, I;m not sure if it's ok to take more than 50% from time to time.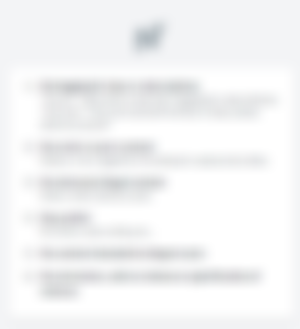 The rules look simple enough, but many members try find their way around rules number 1. As the admin posted in his 'noise'. People used variations for the phrase 'Free Tips' like 'F T', 'F Tps', and the likes. Or would beg for tips because they have not received the Free tips for days in non-English language.
Or asking the other members to subscribe to them by commenting 'sub done please sub too' or something less obvious (but obviously the admit catches on).
I think the admins (and their bots) are also catching up the variations in other languages as well.
Respect and follow the rules. The rules are there so the platform would run smoothly for a long time. The developers and admins could focus more on improving the platform than trying to catch the different schemes of would be violators. I saw a number of paying sites that folded because a lot of members kept on 'Gaming' the site to earn more quickly.
Technically, 'Spamming' means posting the same message again and again. This includes saying the same comment on different posts.
So asking for the members to sub back to you, again and again, is technically spamming. If you are doing this, then don't wonder if Noise stops giving you freebies.
Also, uploading 3 or more posts in a very short period of time might be flagged as spamming as well. Based on my experience with other paying platforms, if you don't see posts by other members after posting twice in a row, you might need to step back for a bit. Some people might report you as a spammer if all they see are your posts when they login to Noise.
I have seen a lot of beautiful photos in Noise, and some other useful information. I suppose this is what the platform needs 'Quality Content'.
Posting quality content would attract 'unsolicited' subscribers too, which means, they are more likely to 'heart' your posts and give you tips.
Though there is no rule against posting photos copied from the Internet, technically, that's Plagiarism, or if you unknowingly posted a copyrighted photo, that is against the law. Posting a photo of interesting subjects around you could also initiate a meaningful interaction or even conversation with other members... and most likely, attract more subscribers.
And it is more fulfilling to receive unsolicited hearts and tips than you got them because you begged for them.
Instead of asking for subscribers in the comment, which is against the rule, say something about the post, what you feel about it. That is one sure way to attract subscribers.
This wasn't in my original list of tips. But as I was writing this, I received a couple of comments that said they subscribed to me and asked me to subscribe back… but when I checked the number of my subscribers, there was only an increase of ONE! So, one of them is simply a spammer and a liar. I ignored both requests.
This is it for now. I hope I can make another post within this week.
BTW, I am posting mostly photos, digital arts --- including images with motivational quotes, and my drawings. So far, I have posted nothing but my original works in Noise.
Check me out as https://noise.cash/u/JLshub (supposed to be JL's Hub)
See you there and thanks for reading.
Image Credit
Lead Image: https://pixabay.com/photos/bitcoin-number-metallic-metal-3090250/