Price predictions and coin analysis are not the only factors that influence investment decisions. These transactions are all about life, people trade not only for pleasure, but also with the goal of improving their own circumstances. We'll tell you a story today, so sit back and relax. The topics covered here are about investing, but there will be no market analysis, as the topics covered here are also about people. People who once put their entire life savings into cryptocurrency and suffered the consequences. People who have achieved success but have fallen short in their attempts to profit from cryptocurrency. Whether or not you make significant investments in cryptocurrency, these stories can provide you with valuable insights into investing and developing a life strategy in general.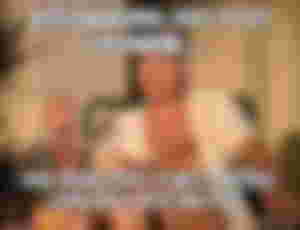 (photonotmine:ctto)
A man who sold everything and invested the proceeds in Bitcoin.
An individual associated with Bitcoin goes by the name of Darren. He is 35 years old and describes himself as the "patriarch of the Bitcoin Family." Fiat money, on the other hand, is a relic of his past, not his present.
In 2013, his story began to take off. Taihuttu learned about Bitcoin from a young man who worked for Darren in his business and decided to start mining it because it was "an evolution to disrupt systems," which was something he had been doing his entire life. At the time, Bitcoin mining appeared to be incredibly promising, and Darren invested 4,000 Euros in computers in order to begin making money. This, however, did not turn out to be the case, as Bitcoin crashed in 2014 and the hardware was sold.
If the story had ended there, it would have been, but in the case of Darren, it did not. In 2017, he received a phone call from a friend who informed him that the Bitcoin revolution had begun and that it was time to get back into the cryptocurrency market. "Darling, let's sell our car, house, and everything else for Bitcoin," Darren proposed to his wife later that day.
It's possible Casey would have said no — if not for the kids. Do you believe she desired to protect and multiply her savings by investing in Bitcoin, which is both scarce and inflation-proof? No, the reason was almost diametrically opposed to that. Darren was making the argument that the wealth and stability that they enjoyed at the time were detrimental to the children. They returned to Singapore in 2016 and witnessed the majority of the population earning a living from rice farming and having no access to financial institutions, which prompted them to reflect on the nature of cryptocurrency and blockchain technology. Later on, Darren's father died of cancer, despite the fact that he had saved up all of his money. Taihuttu's family came to the realization that money was no longer important to them — and that what was important was simply being together.
Casey responded affirmatively. A large portion of their belongings was sold in exchange for Bitcoin, and the family traveled to New York to join a group of other traveling families. A few months in a small town didn't pose a problem because the basic infrastructure was willing to accept cryptocurrency. Next stop was the Netherlands, where they were able to sell the remainder of their Bitcoin for $1,000–2,000 USD per bitcoin. The first cryptocurrency, Bitcoin, reached a value of $20,000 in December of that year.
At its zenith, Darren considered cashing out and transferring his wealth back into fiat currency, which would ensure that his savings would be secure for the rest of his life. In any case, he made the decision not to become involved with the banking system any longer — and that decision remained unchanged even after Bitcoin's prices began to plummet in January 2018.
Darren's story is one of success, especially given the current value of Bitcoin, which is nearly $50,000.
What would have happened if Bitcoin hadn't skyrocketed in value?
We have no way of knowing. However, we do know that when cryptocurrency prices began to fall in 2018, Darren remained steadfast in his decision to keep his life decentralized. His cryptography was brought along with him, as was his family. That is what is important to Darren.