What An Experience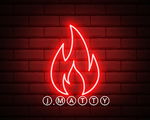 My dear people of this community, I am glad to be back today. It has been a long time and I have missed so many personalities. I can't deny I miss those days I would write daily and the fun of reading others posts. Wow! It's amazing what this site has turned to. The updates on the UI designs are amazing and look even richer than before. I am impressed to the core of my happiness. I could see the tag and upload button at the top of the screen when trying to upload a picture. At first it was digging for me but alas, I realized how modernized it all looked.
Those are really amazing features and kudos to the tech team for "Lovely deserves Lovin'".
Hello people, I am here with an experience from a brother and teammate who has traveled to China for FISU world university games. His name is Malachi (The Centurion)
It has been days since they arrived in China and everything seemed fine until he shared his experiences which I am sharing in this post.
*MY WORLD UNIVERSITY GAMES (CHENGDU 2021) EXPERIENCE*
.... "I am done with Taekwondo... I can't do this again ".... "I have tried."
These were the thoughts that clouded my mind as I headed back to the dressing room. Just one point.
How did I get here?
Everything was uncertain until we got to the airport to leave for Addis, Ethiopia.
The Taekwondo team left Nigeria without a WT licensed coach. He was invited two days to the departure date. I even helped him apply for his visa. When we left on Tuesday, we thought before the week's end, he was going to be with us. The news we later got was that, "there is no money for his flight ticket." And yes, that was crazy.
The NUGA officials made me the captain over the others. I didn't know they meant "coach." I had to carry out all the responsibilities of a coach, even though I am just an athlete.
Attended all the WT technical meetings, asked the silly questions, and got enlightened.
Of course, I raised the issues of countries that don't have their coaches present.
Thank God, any licensed coach irrespective of the country, can second any athlete. Problem was going to be their availability during competitions.
*Rude awakening*
I was shocked to learn that our uniforms are prohibited. The brands, the design... *Not for Kyorugi*
I was told that athletes wearing unapproved brands and uniforms not meant for Kyorugi won't be allowed to compete.
Problems were compounding already.
No vendors were allowed within the competition gymnasiums.
The FISU licensed store for approved wears didn't have any Taekwondo gears...plus some of our athletes didn't come with teeth guards and groin guards. I came with my own, so we were going to share it. We even planned to share uniforms. Only one sensor socks, too small for the males. So we needed an XL sensor socks.
I was thrown into panic mode... "So, we won't be competing?"
For me, I needed a uniform and a sensor socks since I have every other thing... But others needed uniforms, socks, female groin guards (apparently a must have for the ladies), and teeth guards.
When I reported to our head of delegates, she said..."No money." We were given a choice to get one uniform or a sensor socks.
This was after we visited almost every sporting gears store in the Province... Bupkis .
The things we were lacking were needs not wants, and we were given choices between primary requirements... Plus Zero stipend. A trend with our country and her athletes obviously.
I love Taekwondo, and money has never been my drive and won't be. I just want to be good, becoming the best in anything I deem good and is worth doing. That's why I do what I can for myself.
So, the no stipend issue wasn't a problem I considered... But the choice we were given was.
A vendor was invited from outside the Province... Who sold 1 uniform for $100 (more than 2 times the actual price) and sensor socks for $200 (more than 4 times the actual price). These were the only gears he was selling.
I offered to pay for the uniform after making desperate calls to those back home.
Mr. Santos (a FISU alumnus) agreed to pay for the sensor socks. His involvement was progress and relief.
I must confess, the whole ordeal was getting to me psychologically.
One athlete didn't make her weight, and was disqualified. 9/10 were left to compete.
*Competition day 1*
P.S: I always go about begging for another country's coach to second our players before every fight.
We had only one fighter the first day. An athlete who cut down 10kg to compete in under -54kg. Deep down, I knew he wasn't going to do well as he was looking sickly. He couldn't train after we got here.
Just too weak to do anything.
He lost the two rounds by Point Gaps (PTGs).
*Competition Day 2*
I was embarrassed... Not finding an available coach, coupled with the fact that some countries will bluntly turn you down.
For needed gears, I was almost about to cry when I couldn't get any female athlete to give us her groin guard.
An official from USA saw what I was going through that day as I had 3 fighters...and went to the Colombian team and got us a female groin guard.
Our athlete I got the groin guard for was already disoriented. She was kept aside, all alone with no coach and the feeling of possibly being walked over facing her. I am not surprised she lost the two rounds (PTGs * 2).
The other two male athletes, also lost their matches. Nigeria has not won any round under unlicensed coach Malachi.
*Competition Day 3*
Normal, I started with begging for coaches again. Plus the female groin guard craze.
Unfortunately, our four matches were lined up in immediate successions... With us needing to share the sensor socks and groin guards for the males. So we were almost called to the checking room at the same time. I was to fight that same time...and my suffering multiplied. I felt helpless because I needed to warm up well... (Thank God I did so in the game village before departing for the competition venue, which was in a different university about 35 minutes drive ). I still needed to warm up before I was called. But no time...I was looking for multiple coaches to follow us to the checking room.
The jitters that follow before a fight...the tension in the air. Men, I left my teeth guard down stairs...
My opponent from USA was already seated with his coach and their attendant. Dem just dey massage oga shoulders. But Naija athlete dey run up and down the gymnasiums floors. No coach. The coach I finally got is from Kyrgyzstan. He speaks Russian. Sign language was the mode of communication. He did really well.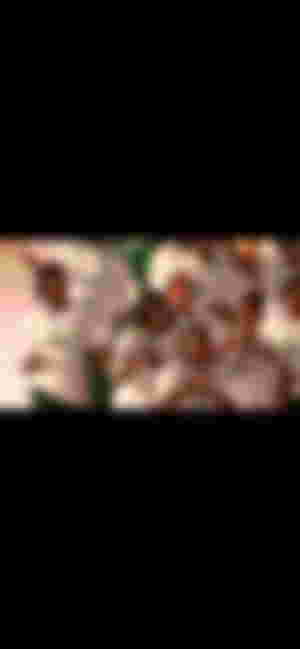 *My fight*
I was already sweating profusely before my fight. Towel don dey wet.
I am pretty sure I stepped on that mat not in the right frame of mind for a competition.
*Round 1*
I can remember falling down and getting a Gam-jeom (penalty).
Only two of us in the heavyweights weighed within the 90kgs range. Al least, as of the time I was weighed.
My opponent was over a 100kg...and so were the rest.
After the first round, I looked at the score board... (2:13)
The guy beat me like a thief.
Funny to me now in retrospect...but it wasn't funny
Wetin I never do for training. I have not been lazy...I have dedicated my self... striving to be better everyday... I have spent resources all channeled towards becoming better. This kind margin no be testimony at all. It was a disaster. 1 extra point and it will be victory by PTG.
I told my self...the score is not correct...and I needed to be in the fight.
I called on God again. I know every country brought their best, Nigeria is not to be swept aside. UNN's Lions TKD is not a jamboree .
We can be the best...we can beat the best.
Stepped on the mat again... My head was clear...and I believe for the first time. No care of anything outside... Just me and my opponent.
I could see him in front of me...and I could hear US athletes chanting as dem plenty like mad
*Round 2*
Kyesok!
Forgive me... I am vindictive.
Round over... (10:2). I won the round.
*Round 3*
I committed 2 Gam-jeoms (stepping out of the mat).
Up to this point, I didn't know how it came to be. I just know that I don't have the spatial awareness especially on that octagonal mat. Wetin no dey, just no dey. And that lack of knowledge did cost me dearly.
My opponent scored 4 points (2 body shots)
I scored 5 points (a body shot and a head shot).
*5:6* against me.
Round over... I lost the match...(2 penalties)
I am never going to get used to the feeling after a loss... I don't want to. My whole body was heavy. My steps were slow. My spirit was down.
Walking back to the checking room, I resumed my running around duties. Emotionally down, but I had to keep moving. Our female athlete was kept aside for not having a groin guard. So I had to start running down the stairs again in search of a female groin guard. Another episode of embarrassment after a defeat. Not finding any, I removed the cup of my groin guard and stuffed it with some clothes.. Rushed back to the checking room.
Fortunately, the US coach gave our athlete a groin guard and went in as her coach as she was almost about to be walked over. Phew!
These experiences and the effect they had on me made room for such a defeated thought...
"I can't do this anymore"
It didn't even take me 15 minutes to wake up. After considering the fight...
Yes, I can! I am
am not quitting! I just started!
We competed against athletes who are Olympic champions. Against those who are bred for the Olympics.
If I can stand toe to tie with them and beat them... it is time for Nigeria to wake up and attend to her sports men and women. We can do it.
If given the proper attention, emotional and psychological stability needed by athletes, I believe our athletes will do exploits. Despite our substandard facilities (even the wrong uniforms part ), we can compete favorably against the best of the best.
Trust me, all my training to this event started and ended back home, back in school... mostly outside (unmarked training grounds).
We were not even camped for the world university games due to lack of funds.
For me it was straight from "the village" to China.
If I can come to this point, I believe all of us back home can attain such and do better. Where we can contribute, let us contribute. Where we must sacrifice, let us make them. Where we can improvise, choose resourcefulness.
Our local clubs will breed world champions. I believe that with all my heart... I have felt it. Come on let's unveil them champions.
Thank you all. To my Family and Friends for your encouragements and well wishes. Thank you Province of Grace Ministries International for your prayers.
Thank you, University of Nigeria.
Thank you Lions Taekwondo.
Thank you Nigerian University Games Association.
Thank you Mr. Santos Akhilele.
God bless you all.
With love from Chengdu China. Xiexie!
I was at Chengdu, FISU 2021."
That was crazy to read. I never expected such a thing to happen in this age, it is just sad and everyone was left in dismay. Such a world class outing requires first class treatment. Like we have been saying, we hope for a better future.
Thanks to all of you who stayed with me till this end. My appreciations.
Image credit: All pictures belong to me.
@Gianna-B @Rusty @TheRandomRewarder@TheRandomRewarder