Hello its me @Ishwor what are you doing these days?
Those who works in office and planning to do business could help you to change the gateway you work or makes you more efficient and effective. Do you know what is human resource management? How HRM play the vital role for the progression of organization?
First of all let me clear that, HRM is the process of accomplishing organization objective through training, recruiting, screening and developing by using human resource in organization and anywhere. human resource management deals with issues related to compensation, benefits, employees motivation, incentive, performance appraisal. It is crucial to manage people, working culture and environment. without HRM firm can't reach their goals and objective.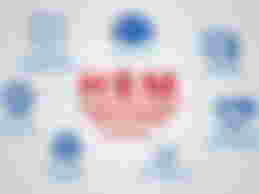 In the past, majority of the companies went down due to lack of proper management of human resource as those who had more colateral, prestige, and fame got job in higher post. Only least people had got job according to their qualification and skills which lead to high turnover rate, lost business, low morale and inefficient hiring process.
later on, many specialist got that HR management bridge the gap amidst(between) employees performance and organization strategic objective. After that many business man adopted HRM which ultimately helps them to reach their goals easily. Not only that employees motivation goes on high and turnover fall down. nowadays it has been reported that almost all the firm develop HR manager in order to put right person at the right time in the right place.
Here are the some benefits after applied human resource management are:
increase productivity
conflict management
building relationship
low turnover
this much for today
what do you think is it important to adopte HRM in every sector? drop you thought on comment.
subscribe me ladies and gentlemen