**The slap with feeling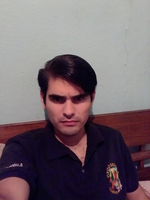 On Sunday 27th March an unusual event took place as in the middle of a monologue and before presenting the category of best documentary, Will Smith went on stage at the Dolby Theatre and slapped Chiris Rock after the comedian made a joke about the physical appearance of his wife Jada Pinkett Smith, she has a disease called alopicia and because of that she had no hair.
Something a little unusual black humour did not please the renowned actor who reacted with a slap with feeling, is that we must remember that his wife and he live according to them an open relationship that generated controversy that if she was unfaithful or not.
The truth is that in the commercial breaks Will Smith was shown crying with mixed feelings in himself that had to cry out.
As human beings we all have problems and it is understandable that despite all the houses or problems that arise we must know how to control all situations. But there are moments when we can't contain all those rains of emotions that we have inside.
After all this controversy, the actor received the award for best actor where he tearfully apologised for those present at the event.
The following day, the incident was the most talked about of the night and continues to generate debate among celebrities, comedians, journalists and writers: different points of view have divided Hollywood; while some condemned the incident, others were sympathetic to the actor, and still others criticised Rock's joke about Jada Pinkett Smith's appearance.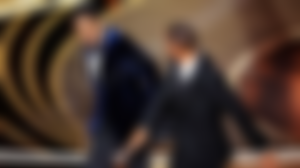 Will Smith's words were;
''Violence in all its forms is toxic and destructive. My behaviour last night at the Academy Awards was unacceptable and inexcusable''.
''I would like to publicly apologise to you Chris. I overstepped and I was wrong. I am ashamed and my actions are not a representation of the man I want to be, There is no room for violence in a lot of love and kindness''.
Will Smith commented on Instagram later the next day.
Everyone at some point has a bad moment and can react in a very bad way, but the most important thing about all of this is that we have the ability to apologise and learn from our mistake. Because from that we will be great people.
Thank you for your time!