How I Celebrate Valentine's Day
In this article I'm gonna share my day end up day in celebrating valentine's day.
You think I'm with my girl? Right? But the truth is im not cause I don't have a relationship like what's on yours. No girls it's just me and my friends.
I celebrate with my friends we come to our friend house to drink alcohol and talk to each other also talk on our what's going on in our lives.
At exactly 2pm in the afternoon me and one friend are going to our other friends house because there is a birth day celebration and celebrating also the valentines.
Me and my friend decided to walk so that we can talk about something and while were going there we buy some of stick of cigarettes ( Marlboro Red) to smoke it.
After few minutes of walking and talking each other we realized that is we're so close to our friends house.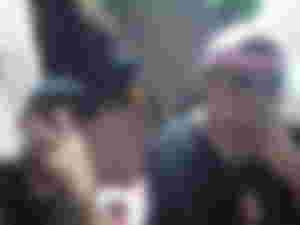 Until a we had already arrived at our friends house and when out friend opened the door we greeted him immediately also we gives a tights hug coming from each other.
Me and my friend saw the birthday girl, the one who has a birthday is the nefew of our friends house, we greet her a "Happy Birthday" and "Happy Valentine's Day" and gives a hug.
After an hour we eat together with them while drinking alcohol (HAHAH) yeah WHILE DRINKING ALCOHOL guys cause we are strong.
After we eaten we drink again alcohol but this time we tried different alcoholic drink so that we have a trill in our drinking sessions.
After few hours we decided to go home with my friend because its late also time check it's 11:30pm at night we have 30minutes to arrive go home because we are tipsy either.
We decided to walk again as always we do and also our tipsy moment, movement are gonna be gone before we entry our house (HAHAHA) so that our parents will not goes to angry version of them (HAHAHHA).
While we walking we saw 2cats on the top of the gate and we start to get video of them because they are so cute, me and my friend imagining that the 2cats are going to plan like their are gonna stole something in the that where they are. (HAHAHA) CHAR.
11:45pm before get 12 at midnight we are in our home and as usual we get rest because we're so getting tired.
That's all guys Im just happy to celebrate any kind of event with my friends even it is valentine's, actually guys we are all single man (share ko lang "skl").
I just gonna up here guys I hope your valentine's day are good also like mine even were not have a kind of relationship that everyone people has.
How about you guys? How you celebrate your valentine's days? You can comment guys just to know it, who knows that the same of mine (HAHAHA).
P.s. I'm contented with my friends
#Happy Valentine's Day
February 14, 2022