High School Days
February 10,2020
Publish by Infinity_102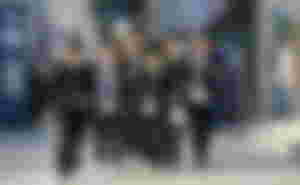 When I am on first year high school from the year of 2014 I remembered that Im one of the gangster in our school yeah gangster and famous also (HAHAHA) but I am a good gangster not liked the others , I'd just gonna share my life in experience on being gangster.
In the first day of our class some of students are know me because we are same school that enrolled on our past elementary days and when I entered our room they always gives me a good treated because they know if they will fight me their are going to situation that they never had in their lives. (So scared LOL)
Some of the student know my Worth and they are respect as I way how to give my respect too, I know guys some of your classmates had an attitude of being talkative and I liked that kind of person, I remembered that day he always me talked even I am not talking him (HAHAHA) just like he never runs out of topic until my teacher saw give that he only giving noise on our classroom and my teacher give him a punishment. If you don't mind guys I am kind of student that who studies well even I am a gangster person because I took the path of being gangster to experience what it feels to net.
Until one day I meet a student that the same of my position of being gangster leader and I don't like his attitude because when me and him are met on the way he look me wickedly and I don't like that, after of our school ours me and the boys are going to our place to play billiard but the person that I meet eyes to eyes they are waiting on the exit of our school and that is the signal that they want a trouble with us so me and my boys decided to fight them. We go to the place of our school to start our fight in the underground if you called it.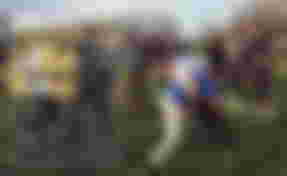 We fought for the throne as the strongest leader of the gang and who ever wins he will be called the king of our school, we one on one in the way of melee stay tough and guys I wanted you to that he is bigger than me but its ok because I have a skills to fight cause I am fighter that called Kick boxer and as the results guys I won on that fight and I what we walked I'll be gonna the King of our school.
I know some of you guys experience this you have a classmate that always hungry (HAHAHA) just like when your teacher is discussing, all of the sudden he raise his/her hand to excuse because he/she will going to restroom and he/she will include you a cape but the truth is both will going to canteen to buy foods (hahaha).
I know guys you will relate here the "Bida Bida of you classmate" this person are always beside of you teacher of prof that it always complaining to your teacher that have a trouble on your classroom sometimes he/she always "pabida" on your classroom suck your teacher to get more grades but not the same of mine (HAHAHA evil laugh).
Let me ask you guys that if you have a classmate that are so really quiet like she never talk to much or it never you saw he/she open him/her mouth? Because I have it (HAHAHA) me and my other classmates didn't saw open her mouth even my teacher called her name she just only raise her hand I never hear her voice in our school year but she's not deaf guys I don't know why she is liked that person.
I just gonna end up guys because I didn't remember my other experiences cause it takes few years ago also , I hope you relate each and everyone of you guys, you comment your good and worst experiences too just let me know if some of I said are same too.
P.S. Just enjoy your life 
https://www.google.com/search?q=high+school&client=ms-android-transsion&biw=360&bih=680&tbm=isch&prmd=mvixn&sxsrf=APq-WBvIfTCueI7-sGwBR5LmpH-8NYGiVA:1644501483316&source=lnms&sa=X&ved=0ahUKEwiB7vq1pfX1AhXizIsBHXN-AKoQ_AUIGCgD#imgrc=Qirltzs514ZKIM
https://www.google.com/search?q=fighting+in+school&tbm=isch&ved=2ahUKEwjBkqbxpvX1AhVH1ZQKHQqhDZkQ2-cCegQIABAC&oq&gs_lcp=ChJtb2JpbGUtZ3dzLXdpei1pbWcQARgBMgoIIxDvAxDqAhAnMgoIIxDvAxDqAhAnMgoIIxDvAxDqAhAnMgoIIxDvAxDqAhAnMgoIIxDvAxDqAhAnUABYAGClCGgCcAB4AIABAIgBAJIBAJgBAKABAbABBcABAQ&sclient=mobile-gws-wiz-img&ei=dBsFYsGIC8eq0wSKwrbICQ&bih=680&biw=360&client=ms-android-transsion&prmd=mvixn#imgrc=rp3MD-fnpmUiEM
https://www.google.com/search?q=gangster+in+schol&tbm=isch&ved=2ahUKEwjizqCIpvX1AhUGEJQKHTJqAdkQ2-cCegQIABAC&oq&gs_lcp=ChJtb2JpbGUtZ3dzLXdpei1pbWcQARgBMgoIIxDvAxDqAhAnMgoIIxDvAxDqAhAnMgoIIxDvAxDqAhAnMgoIIxDvAxDqAhAnMgoIIxDvAxDqAhAnUABYAGCpFWgCcAB4AIABAIgBAJIBAJgBAKABAbABBcABAQ&sclient=mobile-gws-wiz-img&ei=lxoFYqKnNoag0ASy1IXIDQ&bih=680&biw=360&client=ms-android-transsion&prmd=mvixn#imgrc=0J4upPKEQlVP6M
Closing thoughts: Being a gangster is not too easy because your responsibility to your group is need by your sense and your ability to lead them on good ways.