First Love Never Dies
February 12, 2022
Publish by: Infinity_102
When I remembered at the age of me 11 years old I have my first love (Ahahaha) I know I'm too young guys but believe me when are inlove with that person you know that you're inlove with that girl.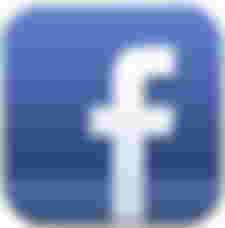 When we back on the year of 2012 that I was Grade 5 student and that year is my first time used an gadget like a laptop so that I creat an account on Facebook I don't really why I am creat that it's because my friends has a Facebook account and I'm so confused how it's work also why they used, as I created I got a lot of people that I didn't know who they are some of them are different nation, country and religion.
After that I search and study about Facebook on how to used it I realized that it's for messaging random person or if you know some of your friends have an Facebook too you can message them to have a conversation and also Facebook has a posting wall that you can post everything like photos, thoughts or videos like that and actually I realized that Facebook is also like a news paper because when I saw on my news feed I saw a lot of posted news, entertainment, Funny videos and ECT.
Lets me discuss now how I meet my first love
After several days or weeks I think of using Facebook I saw a girl that I'm so beautifying her I visit her wall on Facebook and I saw a lot of pictures of her and I found that she's my school on my school so decided to chat her to have a conversation with her, first I'm so nervous because it's first to me to chat a girl on Facebook so it takes an hour before I send my message (HAHAHA), I remembered what I send guys it's only "Hi" but I waste a lot of time to send to her (hahaha), after fees minutes ago she replied me so that I'm so happy because she reply fast as I didn't expect that.
We start to have conversations on that day and after that she notice that I am one of the membered of band in our school so that I ask her section in our school but she don't want to say because she's very shy and we talk about our selves what she liked that and me too also.
Until one day I decided to fine her in our school because she very mysterious to me, and the must go on I remembered that guys that I met her on the stairs, let me expand more, it's of our recess time I'm going to our canteen so I decided to go down in our building with my friends and I'm not so expecting I heard something that a little bit shorted of voice saying that "hala nandyan sya!!!, Omg his there", and I'm so surprised because of that and while I'm going down on the stairs with my classmates I saw a GIRL THAT HIDING HER FACE so that I can't see her face but I know I realize and know that she is my internet love (HAHAHA).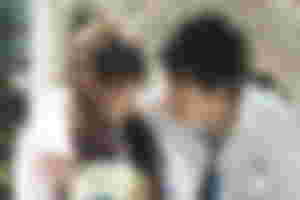 After of our school hours I go home early to open my laptop and send her message that I know she is that girl that I met on the stairs (HAHAHAH), you know what guys while I'm writing this story I couldn't help but smile at the ones I remembered those days (HAHAHA) I'm still thrilled now guys.
After several months of having a conversation with her I know I'm ready to confess my feelings to her so that I decided to message to her messenger and says what my feelings of her and as usesual guys she allowed to flirt her.
After weeks a I expected she said that I'm her boyfriend now (HAHAHAH) Im so happy on that because it's my first time and she too to have a relationship like ahm morethan friends.
I remembered that she the one who said to me first the word ' I Love You' to me and that feels me good.
That's all guys I just want to share it my first love are you wonder what happened next? So let me know if everyone wants a part 2 of my story just comment what you want to and I gonna write it, you can comment also your first love let me know that if we're same at the young age you have a relationship like mine (HAHAHA).
P.S. Truly first love never dies
Closing thoughts: if you love the person say it immediately because sometimes we past the opportunity that only we can earn or prove it don't waste time let him/her know that you inlove with him/her because nothing will be lost if she/he not liked you it's okey atleast you said it first and you know that the opportunity will not today but don't lose hope it will be comes not now but soon.
https://www.google.com/search?q=first+love+never+dies&client=ms-android-transsion&prmd=vinx&sxsrf=APq-WBtXaHJBfNXceZuXvwytOdDmnZKEdQ:1644657810863&source=lnms&tbm=isch&sa=X&ved=2ahUKEwjcht_k6_n1AhUlrlYBHZgTAdQQ_AUoAnoECAIQAg&biw=360&bih=680&dpr=3#imgrc=1mu0pqI0z6sOUM
https://www.google.com/search?q=first+love+never+dies+student&tbm=isch&ved=2ahUKEwj3vNPl6_n1AhVmTPUHHb0zBqAQ2-cCegQIABAC&oq=first+love+never+dies+student&gs_lcp=ChJtb2JpbGUtZ3dzLXdpei1pbWcQAzIFCAAQogQ6BwgjEO8DECc6BQgAEIAEOgQIABAYUMIGWIMgYJgiaABwAHgAgAHGAogBgwiSAQc2LjAuMS4xmAEAoAEBwAEB&sclient=mobile-gws-wiz-img&ei=lHwHYveiLuaY1e8PveeYgAo&bih=680&biw=360&client=ms-android-transsion&prmd=vinx#imgrc=xJqaxU-mcK1gVM
https://www.google.com/search?q=facebook+2012+logo&tbm=isch&client=ms-android-transsion&prmd=vinx&hl=en&sa=X&ved=2ahUKEwi6-Prf7Pn1AhUTzYsBHaNcA1wQrNwCKAB6BQgBEM8B&biw=360&bih=680#imgrc=EvoIqh3epeqjZM