Attitude
In this article I will write my experiences on how I handle attitudes of other people and how I come with them.

First is the ANGER
This is one of the most attitude I ever have because in my self also have also but when go back in the year of 2015 I have a classmate that always have a anger mood and she's a girl I don't know that time why she always on anger mood, even when entering or finished our school class until one day I push my self to talk to her because no one want to talk her so decided to talk with her, at first she always ignore me but I didn't give up until she talk me one time and I ask her why she always like that and she answered me she has a broken family and know one in her family talk to her, until I realized that this girl needs some of deep talk so that I talk with her always until her anger mood will disappear even in the short term because I want her to express the happiness even she experiencing a broken family.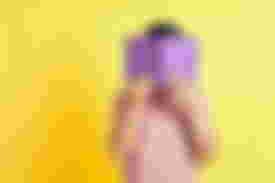 Second one is the SHYNESS
This kind of person is the one who very hard to talk do you believe me? Let me know on the comment section if you agree too. When we go back to the year of 2014 I have a classmate too that have this kind of attitude and his a boy, you know what guys in the first day of our class my teacher calling our names to know if we attended our school hours (woah I miss face to face classes) so that my teacher call my surname that's start on letter D and you know what guys his surname starts also on D and he can't even stand for her surname just to know my teacher he comes on our class I don't if he ashamed his surname or what the good thing I saw his surname and I decided to say to our teacher that one of our classmates didn't pronounce his surname because his shy (HAHAHA) it so laughing to me because even I said to our teacher his not saying anything he just raised his hand to know my teacher his her to our classroom (HAHAAH), after that happened I decided to be friends with him because that kind of person can't stand to be alone he needs some guide to persuade his attitude and to learn how to stand up with him self.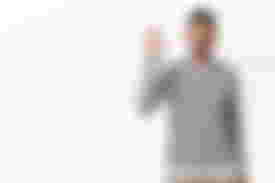 For the third one is the most happier.
I know this attitude of your life guys experience this kind of person or you're one them, let's go back again in the year of 2016 I have a classmate that always happy in our classroom he choose to be always happy because when he in the happiness mood he could forget his problem in his life I don't know what is it but is good for our classroom that have a clowny person that can gives happiness to us either his self too but you know guys all happiness that I saw on him have a cause I know it has it so decided to talk with him because we are friends now, I ask him why he always on the mood of happiness and he answered me on his eyes with big smile but I know that behind of his eyes and smile have deeply reason why he act like that, until one day I saw him crying on the stairs on the first time I go to him faster and gives some comforts and talk what happened to him and you know what guys even he in the pert of that when he saw me come to him he immediately wiped his tears and gives me a smile but I know that he cried much more and I decided to talk with him deeply and he opened up with his problems on me and guess what guys why he cried? He said that his family kicked him out in there house and know one want to come for him. He has nowhere else to go and I'm so pity on him so I said to him he can go with me in my house as long as he want to stay.
That's all guys, that tree attitude have experienced in different person I have and that are the most for me kind of attitude I ever have experienced, let me what yours guys just leave a comment if have a same or you got some different as your experience too.
Lead Image from:
C-sharpcorner.com
Photos from:
Alamy.com
Inenglishwithlove.com
Dreamstime.com
February 18, 2022
Author: Infinity_101