Adobo the most favorite dish in the Philippines
Before we start I wanted to know you that this is on my only opinion because this dish many people like it even they have a disease that not allowed to eat Adobo, they can eat but a little bit only. Also this dish is the most favorite to taste by the foreigner that visit here in the Philippines.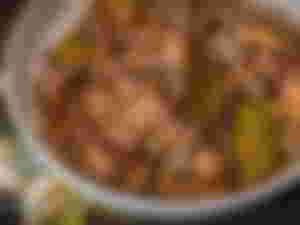 2 lbs of pork belly but it depends on you if you want to cook more.

2 table spoon of garlic (minced or crushed).

5 piece of dry Bay leaves.

4 table spoon of vinegar

1/2 cup soy sauce (any kind of soy sauce)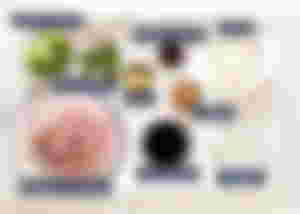 You can add also chili if you want to get some spicy taste because when I am cooking this dish adobo I want to taste spicy chili and also I add pepper whole and it's so good to me.
The first thing to do is marinate the pork belly with soy sauce, garlic, and vinegar but I add also a lime juice but it's up to you guys if you want too because for it gives more tasteir. The best time of marinating this is overnight but of you are have a limited time, one hour is good enough. Cook the pork until gets tender. Do this by doing pouring the remaining marinade sauce and if you want some have more broth you can add water and it depends on you to control. Now this part gets the whole pepper and dried bay leaves. These ingredients complete my adobo dish. 40 minutes is good for boiling the adobo but some people when they cook Adobo they get more time to boil because some of them want adobong without broth cause it gives more tasteir.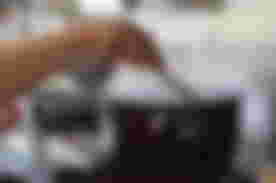 Some of people didn't put a onion but me I put onions any kind of onions because for me it gives more improvements to have good taste of adobo. I cut in to a little piece of square but sometimes I cut like a ball ring, I add also a table spoon of sugar it will move our adobo on the sweeter side, the last one is the whole pepper corn this is a traditional ingredients no matter if you want to slice a little or put in adobo as whole.
Combine the pork belly with soy sauce and garlic then you can marinade overnight or more on less 1 hour is good.

Next step is heat the pot and put the marinated pork belly then cook a few minutes.

The Pour remaining marinade including garlic.

After that put a water, dried bay leaves, and whole pepper corn, then bring to a boil water. Simmer for 40minutes to 1hour.

After you can put the vinegar and simmer for about 10 to 12 minutes.

Add salt to taste it depends on you how you will add more or not.

Serve hot!, and Enjoy your meal.
That's all guys I just wanna share my thoughts about cooking adobo I hope you will not get craving while you reading this article, just kidding guys wahshaha.
Lead Image from: Kawalingpinoy.com
February 21, 2022
Monday
Author: Infinity_101