Magic nights of Champions
April 13, 2022. No. 213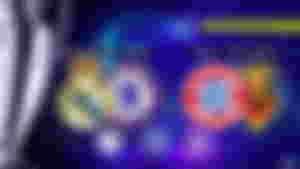 We are going to start the article in a certain way and say what many of you will eventually understand from its content: I am anti-Madridista.
I can't stand the Real Madrid team, because I just think they spend their time stealing wins from other teams. At least not them, of course, but the referees do favor them in a way that has never been seen before compared to the other teams. There isn't a decision that doesn't help them, at least that I can remember. They always get away with it. Some will say that they are a lucky team and that all decisions are well taken, but I don't think so. Well, without further ado, let's get down to business.
Today, Real Madrid faced Chelsea, at the Santiago Bernabéu stadium, to play the second leg of the Champions League. The first leg ended 3-1 in favor of Real Madrid, where Benzema scored Real Madrid's 3 goals. The first leg was in my opinion dominated by Chelsea in its entirety, but there is always a kind of luck where Madrid scores a goal with the help of some error or pressure from their forwards. This makes them deadly in front of a goal and you can lose a match due to these mistakes. Indeed, Madrid knew how to take advantage of mistakes and ended up winning that match.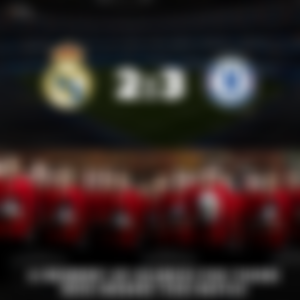 In this second half, Chelsea was once again superior and this time they did dominate the scoreboard until more than 60 minutes when they were winning 2-0, which made it 3-3 on aggregate and the tie was tied. It was then that a goal came that was controversial, due to the striker brushing the ball with his hand after a rebound on his own thigh. A slight brush, with a hand close to the body and also the ball does not change its trajectory at all, was enough for the referee, with the help of VAR, to cancel the goal. Amazing. If this turns out to be in favor of Madrid, I'm sure they would have validated the goal.
Despite everything, Chelsea's 3rd goal came a little later and they went ahead in the tie. But Madrid did not give up and scored a few minutes later and the tie was tied again. Extra time began and Benzema returned to score a headed goal and give Madrid the victory. Without a doubt, this is Benzema's best season and I think the Ballon d'Or is closed for this magnificent player.

On the other hand, Villarreal vs Bayern Munich, a match that Villarreal had won 1-0 in the first game. Many said that he had been lucky to beat one of the giants of Europe. Indeed it is true, that Bayern is one of the best teams today, but they are not unbeatable. In the second game, Villarreal did the heroic again and scored a goal in the final minutes of the match, winning the tie. Leaving Robert Lewandowski with the desire to win the Ballon d'Or this year.
Champions League matches are super exciting, we all agree on that. It is one emotion after another, it is what causes the most beautiful sport in the world.
Can Madrid win the Champions League? It would be number 14. Quite a feat.