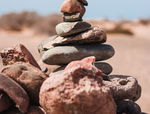 Philippines is a small country if we just think about it and or witness it from a satellite images, and yes it is indeed small but this country is home to hundreds of unrested mountains that can erupt anytime and wipe out an entire city, in fact last year the smallest volcano as they call it, erupted just last year and its effect was devastating as expected. I know that social media has provided us with enough information about the eruption of taal so let's take a break and talk about it's companion instead.
Say Hi to all Filipinos out there! I know we all familiar with the unspoken beauty and perfection of Mt. Mayon, the so called perfect coned but massively dangerous den of hellfire. Maybe Mayon's beauty is the result of its devastating history of eruptions that claims over a thousands of lives but gives a million of newly offsprings of natures beauty which attracts perhaps three times the number of lives it claims and the casualties it destroys, well its not just present in Mt. Mayon, of course all volcanoes provides this blessings as well just like how Mt. Hibok hibok contributed to fertilized the soil of camiguin island thus giving the farmers the sweetest lanzones fruit in the Philippines.
This perfectly shaped volcano was name after the known character from an ancient folktale of the province of Albay named "Daragang Magayon " which means beautiful maiden. The story mainly focus on the love triangle between two warriors. This folktale ends in tragedy where the the maiden died in the battle between her two lovers and later on buried her body at the exact location where Mt. Mayon stands, the locals once told that when the volcano is in its rage that means the rivals are fighting and when its calm then its the maiden's true lover embracing her.
Mt. Mayon is located in province of Albay, Bicol region, Philippines. It is considered as the highest land point of the province reaching up to 2,463 meters or about 8,081 feet above sea level, with a base of 80miles, that's about 130km in its circumference.
This volcano is considered as one of the most active volcano all around the Philippine archipelago. Mayon's most recent eruption was in 2018, it shows phreatic explotions, steam and ash plumes as well as lava fountaining and pyroclastic flows.
Despite of tge danger of the volcano we can't deny how fascinating it is to witness the beauty of Mayon in fact itwas once included in 7 wonders of the world. Well who would expect that this den of hellfire is much more gorgeous while erupting.
When it erupts last 2018 the residents and some tourist still appreciate its beauty while excreting lava like a fountain and glows at night, it was wonderful yet dangerous as well so the residents cannot sleep in peace and take a snap of Mayon's rage but beautiful glowing I'm the dark fountains.
So I hope when the pandemic finally lift up and some of you are planning to travel and have some vacation, why not try this place, trust me visiting the place is worth it.
Note: Ain't promoting just suggesting
Ps: this article is not proofreaded