There are good things in life, but those good things could be delayed or withheld.
There are powers that specializes in holding back good things which are actually available. The spirit of delayed hinders people from entering their destiny at the appropriate time despite much efforts and labour.
Genesis 28:1-4, Genesis 31:38-42, psalm 105:17-22.
And Isaac called Jacob, and blessed him, and charged him, and said unto him, thou shalt not take a wife of the daughter of Canaan.
Vs 2: Arise, go to padanaram, to the house of Bethuel thy mother's father; and take thee a wife from thence of the daughter of Laban thy mother's brother.
Vs 3 : And God Almighty bless thee, and make thee fruitful, and multiply thee, that thou mayest be a multitude of people;
Vs 4: And gives the thee the blessing of Abraham, to thee, and to thy seed with the; that thou mayest inherit the land wherein thou art a stranger, which God gave unto Abraham.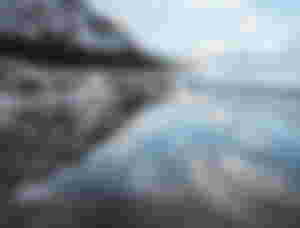 It means to postpone

It means to slow down

It means to detain

It means lateness and so on
Marital delay

Financial delay

Physical delay

Spiritual delay

Academic delay and so on
Sins ( Isaiah 59:1-2): Behold, the LORD's hand is not shortened, that it cannot save; neither his ear heavy, that it cannot hear: vs 2 : But your iniquities have separated between you and your God, and your sins have hid his face from you, that he will not hear.

Your foundation (Genesis 6:21-22): And take thou unto thee of all food that is eaten, and thou shalt gather it to thee; and it shall be for food for thee, and for him.
Vs 22: thus did Noah; according to all that God commanded him, so did he.
A curse ( Genesis 49:1-4) and Jacob called unto his son, and said, Gather yourselves together, that I may tell you that which shall befall you in the last.
Vs 2 : Gather yourselves together, and hear, ye sons of Jacob; and hearken unto Israel your father.
Vs 3: Reuben, thou art my firstborn, my might, and the beginning of my strength, the Excellency of power:
Vs 4: Unstable as water, thou art shalt not excel ; because thou wentest up to thy father's bed; then defiledst thou it: he went up to my couch.
Wrong association

Wrong positioning

Evil power
Give your life to Christ

Allow God to take charge of your life
Run away from sins

Embark on aggressive 🔥 fire prayers
Lord forgive me all my sins

O Lord correct my foundation

Blood of Jesus wipe away every cause placed on me in Jesus name.

O Lord separate me from wrong association

O Lord direct my way, so that I can position myself in the right way.

Every evil power causing delay in my life, be destroyed in Jesus name.
YOUR VALUES AFFECT YOUR DECISIONS
Daniel 1:1-2
Daniel and his friends; Shadrach, Meshach and Abednego were taken from their homes in Judea as captives into exile. Daniel become great because he refused to give up his values. He applied God's will to his own life and he resisted changing the good habits he had formed. He was able to communicate with God because he had made it a habit. He practiced his conviction even when it meant being put into loin den of hungry loins, ln this study, we shall look at his values and how they affected his decision.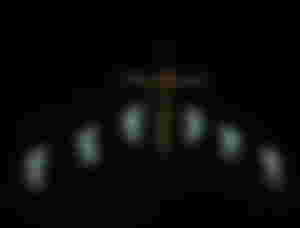 What do you understand by Christian Values?
Value is a person's principles or standard of behavior.
Christian Values are the principles that a follower of Jesus Christ hold as important the principles of life Jesus taught.
Mention some Christian Values from 2nd peter 1:5-9, Philippine 4:8
According to Daniel 1:5-15 and Daniel 6:6-12, and, and what valuable did Daniel uphold?
Share al experience on how a value you hold to once affect your decision at school, home, church, and society.
The decisions Daniel made were a reflection of his life-long values. He was able to overcome pressures around him because he refused to compromise his values. Do you live by your values? If you must live by your values, then, obedience to God is a necessity. 1st Corinthians 10:31.
Thanks For Your Time.....