Wacky wojack NFTs collection in Smart BCH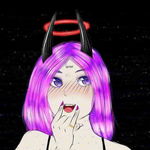 Wacky wojack NFTs are out already in Smart BCH and have lot's of questions and things to say about this collection and wojack project (sep20) token on Smart BCH
Though aren't it's getting out of hands? Like NFTs collection everyday haha can't stop them from bringing new collections and can't stop myself to not buy new NFTs
I kinda feel bad for those who say why a person need to spend money and buy NFT when he can simply take screenshot, oh bruh you don't know NFT is addiction and more stronger than drugs
I didn't expected I'll say this one day, every unexpected thing always happen to me and time also changes everything.
Anyways as you know another new collection of NFT is landed on Smart BCH and minting is still going on and i minted few also holding wojack token too so let's move ahead.
Wacky wojack only has 6969 NFTs in collection having different traits and looks, both common and rares NFTs and price is reasonable and quality of art is much better.
Some peoples saying it's disgusting etc not gonna lie woajck collection looks unique, got vampire,lizard, zombie,joker combo pack so totally worth it also can say it woapes(wojack+apes) same concept of art.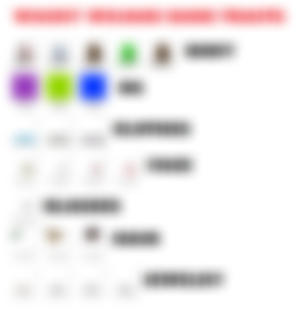 In 6969 wojack there are some rare or unique and also 1% bottomless wojack which is very rare and there are kinda many reason to mint this collection.
Minting wojack is still in progress and live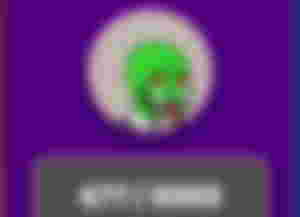 Minting is too slow at the moment only 677 wojack minted and still alot are remaining
Also it cost 0.04BCH to mint a wojack excluding gas fee and let me remind you're in Smart BCH so no one cares about gas fee.
I always mint every NFT in Smart BCH and therefore i also minted some wacky wojack and always try to be early minter so got some early wacky NFTs.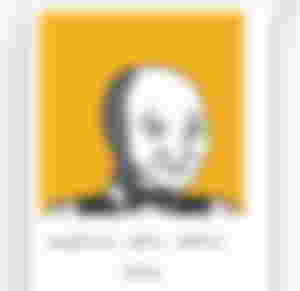 This is one of my NFT got from minting and others are kept secret coz i love being anonymous in NFT world
Though i minted 4wojacks and for now don't have BCH left so I'll wait till someone buy my other NFTs so i can mint more of these wojacks.
Reason why it's my favourite NFT, the one you're seeing is my favourite NFT and there's a story behind this and i can relate with this NFT too.
Wacky wojack i got is looking depressed and wearing a uniform which obviously shows he's a waiter and i was also waiter for more than 2years so i can relate why it's looking depressed being a waiter isn't easy job and i was also depressed sometimes back in time so this NFT perfectly suits me and i like thing which I can relate with it.
I'm not giving any financial advice or shilling this collection I'm just telling those reason which is worth to mint at least one wojack
This collection isn't like other NFTs, it doesn't have staking possibilities or big promises like other projects but still what matter alot is reason behind this NFT.
So BCH raised from this NFT minting will be donated for different causes and I'm seeing smartoshi donating in different projects and also buyback to benefit wojack holders but for me this donation is the only reason to mint more ahead.
He's already donating and donated for a very good cause, contributed 100% for charity and also donated some to Smart scan.
Wojack memes are mine favourite
I'm a meme lover, since when i started using Facebook memes is the only thing which makes my mood better it makes me happy and laugh
There's two meme templates I've always enjoyed one is cheems (doge) and wojack also can't forget those Rick rolled memes haha i got rick rolled million times
So i didn't see any wojack token or coin anywhere but it exist in Smart BCH so i invested in it and now have it's own NFT collection.
Additional rewards for minting wojack
Here's another reason why you should mint at least one wojack NFT, I'm saying one because it can change your opinion to mint more so reason why I'm saying is
There's some bottomless wojack which is 1% and too rare so everyone who'll mint that rarest NFT will get 100$ worth wojack or BCH instantly.
So it's worth to invest and mint at least 1wojack who knows if you're that lucky to make 100$ on the spot and also some other giveaways for only wojack NFT holders.
Wojack is an sep20 token and it's reflection token and first FLEXUSD rewarding token in Smart BCH which is stable coin
So 12% slippages while buying or selling and still bought more than 0.15BCH wojack at different time like first time i bought wojack was only -30% something and than it went down to 50% bought more and it goes more down and keep going further down
I kept buying again and again until two days back, i witnessed it losing liquidity from more than $40k to less than $10k which broke me and thought i won't recover it early but
Than NFT collection dropped and next day which is today i woke up and was completely shocked because wojack was more than 200% up and i already recovered my loss because of buying dips

My last buyback was three days ago invested more 0.056 and now after three day it turned into a profitable investment coz it worth more than 0.121bch which is 2x and coz i was in loss already so i recoved my loss in no time.
So my patience and investing more in this project was totally worth it and still will wait for a dip to buy more. Anyways let me know if you minted your wacky wojack and does it look horrible
To be honest i thought lads NFT is looking horrible but now it got competition both catches my attention and some peoples started over reacting same thing was happened when lads came out and same thing happened now so nothing new.