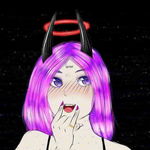 Let's talk about something jungle and interesting just trying to follow trend as you know NFTs are trending everywhere but lot's of people's are still unaware about jungle site which is providing and giving you chance to mint your nfts and buy & sell every type of stock available in market.
Before it's too late for you guys to step in jungle and feel regret just do it now and join juungle
Go and join jungle and become a part of our family to much interesting things are going there and will talk in details about them one by one just grab your popcorn and start reading it
My own NFTs collection

My collection to be mint

Reason you should join it now
My collection is not to much coz i didn't buy or invest too much there is reason behind this step will tell you later.
Currently I've two waifus and both are pretty for me and holding them for later if i need them to sell I'll put but for now I'm okay to hold them.
Let me show you mine collection not probably collection
Wait a minute just checked my account and my one waifu sold didn't checked it from 2 day's coz of busy schedule but let me show another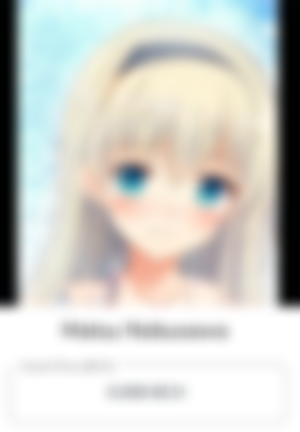 It's my first waifu i bought from juungle in just 0.007 let me know in comment it was good decision or not and here is direct link if you want to buy it by clicking this
I joined it later when @Constant1995 was constantly posting it in noise about i saw lot's of people's moving in and earning a lot gaining profit but i just coz of my laziness ignored it but later after reading his article i changed my decision and joined them and then telegram group then i found many people's there who are already doing this from start and asked them to help me to understand and just in 1hour or 2 hour i understand whole procedure and bought only 1 to check if it's profit able or not.
Then sometime later i come to know we can mint our own stickers there.
Thanks to that person who commented on my noise account and i started searching it and contacted group member's to help me guide minting own collection.
Will tell you about that later.
Here my another NFT sold in just 1 day in less price coz i didn't bought it from money or invested in Just claimed it from website.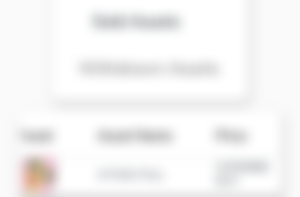 Don't say this i sold it in less price coz didn't invested 1ruppee from my pocket so don't need to tell me i sold it in less amount.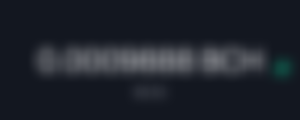 By doing nothing i earned half 0.53 $ which is good for me always stay happy in any condition.
My reason is straight to the point i didn't prefer to invest my money there coz I'm self made investor without investing i can get BCH easily
Saying this Because I'm artist and illustration maker so I've my own collection to be mint in juungle and sell it in reasonable prices
There are many artist showing their talent and juungle is providing them a great platform to sell their skills.
I've lot's of interesting stuff to mint in jungle for you guys and advertising my stuff here to know who's interested and which one cost how much every detail's will share here but don't dare to copy it oh if you're thinking then try your best coz I'm not going to provide what you want.
I bet this will rock in jungle market coz it's only limited for lucky person to grab their Astrological sign.
Personally I'm Capricorn & if you're Capricorn then you're lucky coz it's amazing
Let me show everyone to you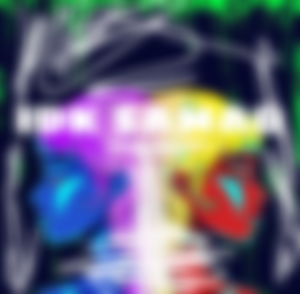 first Nft name is The twins|Gemini
Avoid lines and stuff i used it coz of people's so let's see who's interested in it where are Gemini people's let me know your sign in comment section.
Price of this nft after minting it in jungle market will be worth 0.1BCH only it's not much coz it's unique and only 1 person with their own sign can claim it .
If you're interested in it comment know and tell isn't it is reason able price.
It will be rare in market you can't see it anywhere only 1 person with their sign can buy it
Here it is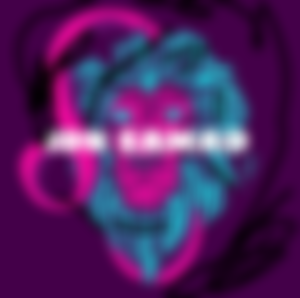 I named this one Leo the real lion and seems like most people's will demand this one but only a lucky and fastest person can claim it
Cost of this one will be 0.1BCH worth selling it coz of hard work and efforts or rare one.
Another rare NFT to be minted in jungle market I've rare collection and unique one's so let me know which one will rock in market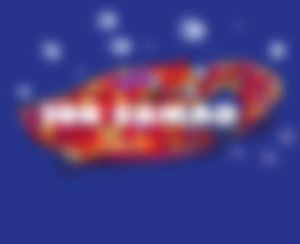 I'll name this one cancer sign and if you beling to this sign tell me in comments would you want this to be yours and is it worth selling it there.
It will cost you 0.1bch like previous one wait read till ending there is surprise for you.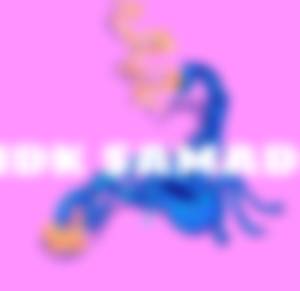 I named it cyber Scorpio to make it rare let me know how many of them want this one to claim it early.
It will cost you 0.1BCH like previous one which is worth buying if you loved it
I want to end article early so I'm not going to drag I'll show you all in one screenshot and decide which one you want and why.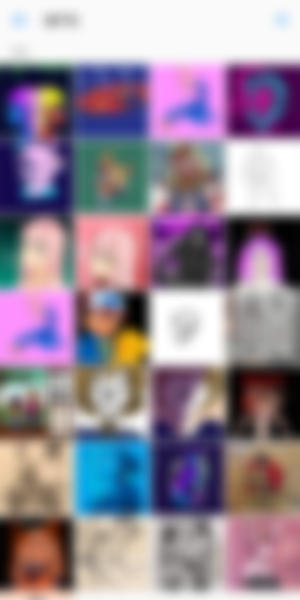 here you can see which one is yours and you have to claim them early before other people's coz they all are rare NFTs and only belong to me and I'm owner.
Every single one will cost 0.1 or more. It depend on people's demand and suggestion you can suggest me reasonable prices in comment section and reason why i sell it in that price.
And if i talk about releasing date it's not confirmed coz i don't have laptop for now I'll buy it next week if BCH price cross 600$
So depend on condition let me know if you can mint these for me and will get half shares.
I will suggest you to join it now coz it is representing BCH and we all are growing day by day and if you join it late then you can miss to much thing's and can't earn profit and take benefit.
If you don't know this is another main reason and opportunity for you to win 1BCH by showing your skills and best art all you need is to submit your sticker's mentioned in details.
You can find more details from here click this
I already joined and submitted my collection let me know who's going to join or who is not able to join and why?
This is what i want to share in today article i hope you'll join us and love to read it.
Author note : All images are mine and I'm owner