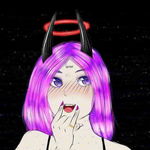 I hope everyone is fine and i can say everyone almost who did hard work reached their monthly goals like me so I'm starting my new journey again and with previous consistency I'll continue with my works
As you guys know i was asking to mint my collection of NFTs in juungle main reason why i choose juungle is their interface and BCH acceptance or less fee's etc many reason for me but today article is all about my new collection arrived in juungle and will write everything about details so it will be a fun reading and worth it.
So let's start with our topic
I was inactive in juungle or NFTs stuff for previous whole month will tell you every reason down and i was missing my friends i met there and almost they forgot me i was once with them but i remember every person there hope so everything is fine and alot of things were changed there and new people's to met with them there but still I'm trying to manage my time to join everyone back again
I was inactive in groups or juungle coz i wasn't able to manage everything daily and i choose to give some rest in juungle or NFTs i was learning illustrations to make new NFTs and stickers to mint them and another thing is i was also busy learning how to mint NFTs in juungle and faced many issues regarding this but still my collection is live in juungle will tell everything and my experience.
When i bought my laptop from next day i started learning about how to mint NFTs in juungle and whole procedure i asked for friend to give me link where everything is mentioned in detailed i got it right after 1 minute and i was like it's too easy and i can finally mint my collection so i started reading and when i finished it all i was like where to start now i read everything but don't know what to do know then i contacted my friend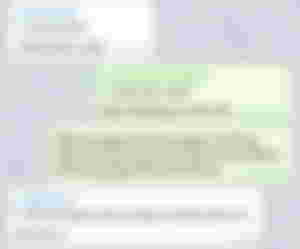 This was our chat i asked him first I'll try to mint if i face issue or don't understand something than will contact you and firstly i asked for time mostly peoples just go and directly message without asking do you've time never happened with me but some people's
So without any issue he asked yes and told me some steps to follow and at that time my laptop battery was not in condition to implement so i left with it and tried it later and then when i was trying my best to mint or follow their instructions i was like it's not for me and I can't do this thing was completely hopeless and decided to left minting and start buying new one's or trade normally.
After some time when i was hopeless completely he messaged me and ask what's going on and do you follow my instructions i told whole story of mine and he asked me that I've a friend who mint NFTs I'll ask him to mint just send your collection.
This was unexpected for me and then i asked okay I'm sending you and tell me payment how much he will take i was expecting 1$ or more but it was beyond ny expectations
He asked me just sent your collection no need of money or stuff he mint everything for free
I was shocked like seriously the thing i was trying and it's too hard to mint and he's minting it for free of cost
I tried my best to pay him for it coz i experienced everything and know how much efforts it required but he always say no I don't need money.
This is why i say proudly anywhere if we need help and the person who is in BCH community will help out on the spot without any money.
I was literally confused when he asked about what's your collection name coz i didn't think about any name of it but i know what's it made for so i give many names but it was already taken or available in market so he helped me out in this as well

So i finally ended discussion about my collection name and i decided to go with zodiac collection let me know how it is
Then after this
Last step left and it was introduction of my NFTs
And introduction of my NFTs collection is here
Zodiac is an art project by idksamad based on zodiac sign for specific person with their own sign only have rare tokens for rare lucky people's all zodiac images are generated based on the Token id . they all are unique and their own name.
So everything was done and now he asked his friend to mint them all collection i sent to him.
He asked me first whenever his friend will be free he will mint your collection and i was ready for it coz patience is everything and it was not urgent or my first priority i was busy with my other works and already forgot about it and i received this message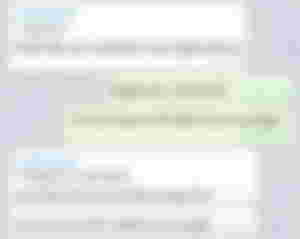 Was thinking everything is done and my wait is over he sent me link of it and was so happy to hear my collection is approved and now final thing is left and i asked how long it will take to be in juungle collection he replied me don't know about time friend is busy with other work so i said nothing coz it's not urgent but seeing my collection in juungle is everything for me.
When he asked me about you can see your collection in your account the SLP address i provided him and let me show you first screenshot i took at that time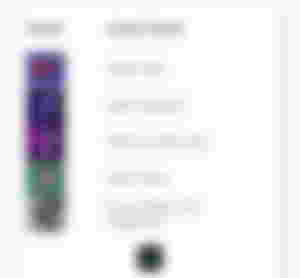 As you can see i got my collection in juungle within 1week and my experience was awesome
I didn't pay any single fee to mint

He was a nice person helped me out in any problem

Less than week whole minting NFTs
As you can see one NFT is different from others he sent it with my collection by mistakenly and i sent back to his address
I don't know why he mint for free but he's doing a good job for everyone who don't have pc or don't know how to mint their collection
So everything is showing how supportive juungle community is he's not only you can find many peoples like him in our community once you enter there
My experience there was remarkable and friends i met there is everything.
After minting my collection i was thinking why juungle owners are not featuring a new easy method to mint our collection easily through website and like seriously after that day i saw a tweet by george the famous person doing great job for BCH tweeted new easy minting process in juungle is coming so I'm desperately waiting for it to mint my another collection by my own so easily and it will engage other peoples to join juungle i saw lot's of person are not joining this NFTs marketplace coz of minting process.
It was all for today you guys know how good my experience was and supportive peoples of juungle community and many reasons to join our family there are many other market places but i never think about them i only joined juungle and you guys know reasons after reading this or other users feedbacks.
Let me know how was your experience in juungle and who's going to shift from other marketplace to juungle or which one you prefer most do comments i really want to know about it.