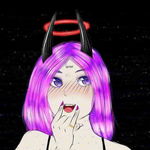 I hope everyone is fine and having a good day as we all knew month ending is near so I'm going to try something new and by reading title you guys have idea what I'm talking about most people's are in favour and waiting for my this series and by seeing many peoples interest I'm announcing I'll bring every week on specific day which is still not decided so you can suggest me as well.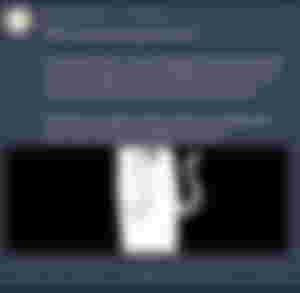 I got attention of peoples which is telling their interest in this series and specially i love to watch horror stories and now I'm going to start this new thing and I'm also trying to share stories of peoples from BCH community peoples i would love to see your reality based stories in comment section.
Going to explain something and also will share some of mine stories as well.
As of we all know market is in dip I'm wondering how long it will take to stable I'm currently happy with things going on and will complete my 1bch goal very soon and i need your suggestions related to dip I've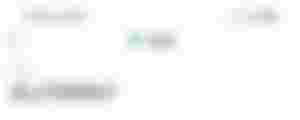 26usdt and I'm in 35$ loss so you can help me by suggesting me good coins to buy in this dip so i can recover my loss not talking about profit.
Let's start there are two kinds of peoples living in this world one of them believe in ghosts and other just ignore and not agreed with it.
I know they exist and living around us but we can't see them until they allow us or we made them our enemy then we can see coz they are taking revenge.
Personally i know their existence since childhood lot's of stories to share with you so you'll love to read them all.
Let's talk about upcoming types of ghost stories I'm just telling you right now read this after 2am and turn off room light so you'll enjoy it more.
I'm focusing on reality based stories like someone was suspect and whole trauma happened with him or how he got saved.
Absolutely will try to share some fictional based stories as well and my main focus is to highlight stories of those peoples who are with us in this platform will share you what you've to do.
So this thing is now clear I'm taking all types of stories but horror one's.
How many types of people's exist who love to watch or read ghost stories some of them are like me who will watch ghost stories when they are home alone and it's 2am like seriously I'm abnormal or say anything but whenever my family is not at home i always watch stories late night being alone and this is because i challenge myself to check my bravery.
And some people's watch coz their friends taunt him about how coward he is and just to prove them wrong he start ghost stories and then become a lover of it.
From childhood i was a kid who love to watch scary things but i never got scared meanwhile there was a kid who's my cousin in my family was like seriously such a coward at that time.
Whole family watch scary drama I don't wanna take name of it but it was still my favourite even it's not existed in YouTube etc.
So it was based on werewolf story and while watching drama my cousin sometime peeing in paints and whole family make his fun like seriously it wasn't that much scary to watch and i always make his fun i still sometimes remind him his childhood things but now he's too much changed.
And there was also another main reason why he was too much scared
I never scared while watching anything horror but in reality where i was living there was a place and sofa over there and full window to get some fresh air but scary things start when i saw tree whenever i look in window while sitting in sofa.
There was a garden outside and a tree branches was too close to windows and when my other family members were busy in separate room where children restrictions applied.
They all my whole family always talk with each other and share stories or discussions in one room and they don't allow us to join them
And being a child i was watching cartoons and same time bad vibes from window like i can feel something is there in tree and starring me continuously and i forgot to tell it was peache tree and i always feel something not only in nights but in morning as well.
One day i was watching cartoons and was alone and suddenly i started hearing someone is crying so loudly or her voice is not normal one of my aunty if you remember i told you story of my cousin she was her mother and a spirit take control over her body and sound was hell scary i watched by my own eyes how whole family was trying to control her but she got power and after hearing voice it was confirmed and this wasn't only the ghost also said something about our family which came true after sometime and still when i visited last time their house my cousin was telling me her story and was trying to scare me but i already knew it's gone long time ago.
It's a fact I'm going to tell what sometimes happens let me know is this ever happened with you whenever i want to sleep and suddenly i heard someone is running in roof and it scared me alot thinking about spirits etc.
And one more thing happened in night after closing light it look like someone is watching and standing there but when i turn on light they are cloths nothing else.
Or one more funny thing when lights are turn off and we've to walk in kitchen to drink water and what happened next after closing door of fridge and way to room i started feeling someone is walking behind me and trying to harm so i start running until i reach bed safely.
It was nothing just an introduction to upcoming series my stories are not really haunted or horror but those i wrote in my diaries are hell scary and will give you advice to read at your own risk hehe just joking turn lights off and read after 2am to feel it.
Also I'm waiting for your stories in comment section you can share what happened with you coz i really want to highlight those stories which happened with person in this platform between us.
And one last thing before closing is drop your valuable feedbacks or guide me to improve my storyline.