Tribigah Temple and Manthana Palace.
This abundant palace of 'Devi Chaudhurani' dated back to 1703-04 AD and the temple is 150 years old. The palace is located near the Pirgacha Upazila Office and Pirgacha Railway Station of Rangpur District- Bangladesh.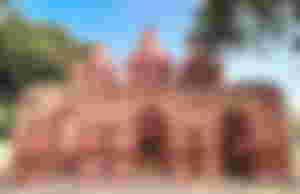 History tells us that Manthana Zamindar of Peergacha, as the first woman in India at that time, led the movement with arms against the oppression of the subjects of the East India Company during the British period. The ruined ancient temples of Devi Chaudhurani's palace stand as witnesses of time.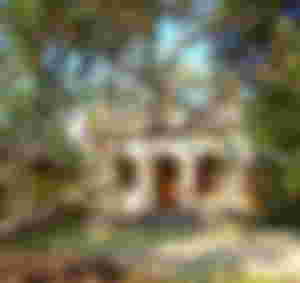 Every year various pujas are organized in the temple of Rajbari. At present, the Kachari Ghar and Natya Mandir of Devi Chaudhurani's Rajbari are being used as Pirgacha Upazila Sub-Registry Office. Here every year the Hindu community observes Puja Parvan. Apart from this, various cultural, religious, and social organizations organize events here locally as well.
We visited the temple a few days back to get some paperwork from the Sub-Registry Office. I have heard about this beautiful historical place before but this was my first visit there. You may have guessed that the temple is redone several times and now it looks a bit different than what it used to be in the old time. This is not a tourist center but I believe it will be easy to develop it as a state-sponsored tourist center around the amenities of the Palace because of its significance.
Thanks.