Sunset at Punarbhaba river.
I have seen the sunset on the beach, over the mountain, from my own balcony, and so on. But I can safely say that this is one of the best sunsets I have ever seen. Probably because of the calm and peaceful environment of the moment.
Unlike many popular tourists spot, this river is crownless. When we reach the riverbank there were only a handful of people. After a while they too left so we few friends were the only ones.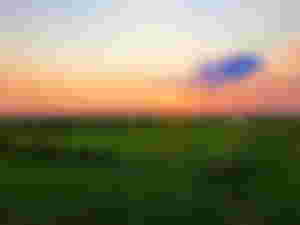 We took a boat ride and enjoyed the sunset from the boat.
Punarbhaba is a transboundary river that connects India and Bangladesh. The water quality of the river is much better than any other I have seen till now. The reflection of the sunset felt like I was looking in the mirror when we were on the boat.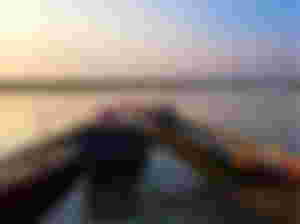 You can see from the photos that the place is almost empty. We were there after sunset for a while. We have seen the sky changing its color. When it started to get dark, it was pretty scary. Everything felt so different because of the absolutely noiseless environment.
I would remember this sunset for a long time.