Depending on Imaginary Money - What I have learned a hard way?
The value of money is by definition imaginary. It has an exchange value, sometimes high and sometimes low; it depends on many other factors. If we take a specific time and consider the influencing factors, we can get the real value of money.
What I'm saying is imaginary money.
The money that is not in your hand, it's somewhere in your deposit, savings, investments, or holding and we are imagining its value of it in terms of our understanding of the market and surrounding factors.
It can be crypto, can be our assets, holdings, or even our local currencies. Especially about cryptocurrencies, many say that it's nothing but imaginary money.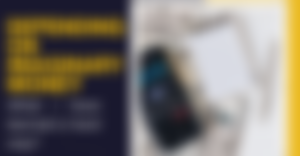 My own creation using Canva
Take the Venezuelan and Sri Lankan cases for example. Both countries struggle differently. But the topic is the same, the value of money. In one case, the currency value is decreasing and now has no value at all. On the other case, no about of money couldn't buy them the products they need. Also, we can talk about the Lebanon case. The same goes for them too. Having the money in the bank is not returning them any favor.
My Granddad used to tell me, "Don't rely on something that is not in your hand."
I truly believe this quote. But I fall into the money trap!
Though in today's world, it's never possible to hold all the money in cash. Also, cash is not anything secure as its value can go down in no time.
That's why we need to depend on the money that is 'in the circle on our access, the money that is withdrawable. If we plan our future depends on the future value of our investment or holding; there's a high risk we are creating because it will define our present monetary management.
This is what exactly happened in my case.
I invested a good amount of money in an offline project. Now there's a shortage in investment, I need to pour more money to get a profitable outcome. No need to say, I was too sure about my current investments but that didn't go well. Also, the value of my crypto holding is not where I thought it will be. So now, I'm kind of broke even after having everything.
This happened all because I failed to forecast the worst and totally relied on my imaginary money. My whole calculation was dependent on 'IF' and 'THEN'.
The damage is already done, and now I'm trying to recover from this. I thought I need to share this. Because I have seen a lot of youngsters live a life depending on their imaginary money.
Depend on the money you have now, can assess, and don't depend on what you think is money.
That's all I can say.
Thanks for visiting my blog.