Changing times and the bearish sentiment - Any hope left for 2013?
The Crypto community is divided into two categories now. There are two major hypotheses waving over the crypto market. One group is saying that it would fall in the upcoming month till mid-2023. Others are saying it will surge after December and we will get to see a mega move.
The problem is there's no middle ground.
If we only consider BTC the predictions show it would either be in 2018 or in 2021. It's hard to believe both of the predictions. It's highly unlikely that BTC will follow the 4-year circle this time. Also, the bearish market is signing that it's not going to vanish anytime soon.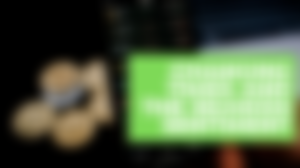 Changes in the market.
We all know that BTC is no anymore the one and only dominator of the market. Especially after the evolution of Defi, Gamefi, NFT, and many more DAO and web3 organizations. I don't see this as a threat to the market rather it's quite opposite. Though more of these crypto-based projects are backed up by ETH but BTC will be affected passively too.
There's an upcoming crypto conference on August 2023. People are looking forward to it. So hopefully in mid 2023 market will start to change.
The bearish sentiment.
The bear market is still existing. It would be an overstatement if we say that crypto have done falling low this year. Because it's not.
Unlike every year, at the end of December, there may not be any surge this year, according to experts. Also, the current market has shown a positive statement, but not very high. This suggests that markets are unlikely to expect the start of a new bull run any time soon, but perhaps a steady or low market will exist.
Moreover, ETH is also showing bearish movement and didn't meet any predictions and probably will not very soon.
All this indicates how tough it will be for the market to get off from the bearish sentiment and start to rise.
However, if everything goes well, the market can still fall. Because those who bought earlier in the hope of a price increase will sell to monetize their return once the market starts to rise. On top of it, the global financial market sentiment could influence to veer into negativity.
I have seen a lot of people seeing BTC in $20k and I believe that's a good move. If we consider all these facts, then it's clear that the market will not be going to see the bull run until mid-2023, at least.
So I put it this way if I'm in a good price position in terms of my buying price; I'm going to sell it and I'm currently doing so. I will keep some of my holdings till mid-2023 to see the situation.
What do you think?