Sometimes it is better to cry. Experts say that the heart is light in a weeping, the eyes get clean, the stress is reduced. But did you ever notice that after crying, we feel tired and sleeping most of the time.
The water that comes out of the eye is salty. It is like sweat which is also salty. The body is felt tired when the salty water comes out of the body. The energy is also reduced to crying. Some of the hormones are out of the body at the time. It is a reason too for tired of a weeping.
There are many water coming out of the body. In the time of crying and sweating, there is a water shortage. The body needs water. Because of the shortage of water the body gets tired and then sleepy. So the experts suggest to drink water after crying.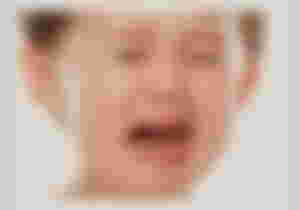 If you like my article, don't forget to leave -
*Like
*Comment
*Subscribe
Plz always support me because your one valuable comment inspire me to write more new articles.
Thank you so much all of my R.C friends 😘😘😘