It is supposed that Diogo Alves, the first Syrian Killer Diogo Alves, was born in 1810 and was born in Lisbon. During his childhood, he went to Lisbon to work as a boy in rich families. But soon Alves realizes that life was best in crime. He first killed a person in 1836.
He was waiting for the farmers at a solitary place at night. If he got a chance, then he'd kill him and took out everything. Then he would have thrown the body down from a nearby 213foot high. He killed at least 70 murders from 1836 to 1839. In the primary state, the farmers thought that they had committed suicide. That's why the bridge was also blocked for a while.
In the same way, Alves also formed a robber group. Four people were caught in the murder of a local doctor's house with that group. After he had been caught, the secret of the farmers death came out as the mystery of the confession. The death of Alves was executed in 1841 for such a wooden act. After that the surprising history happened.
The scientists were interested in learning about Alves's brain. The head of Alves was collected to find out what the mechanism of a criminal brain is like. The head is still preserved in the Medecine Department of Lisbon University.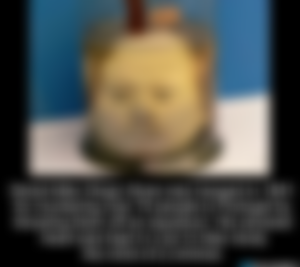 If you like my article, don't forget to leave -
*Like
*Comment
*Subscribe
Plz always support me because your one valuable comment inspire me to write more new articles.
Thank you so much all of my R.C friends 😘😘😘