Its 9.30 AM. Arlando's phone has been ringing for more than half an hour now but he is inside the washroom taking shower. Kathrine is feeling uncomfortable, she wants to pick up the phone but it falls outside the manner circle to pick up someone else's phone. Moreover, society doesn't know about the illegal relationship between her and Arlendo.
Kathrine feels that her head has started aching from the continuous ringing. She than holds the phone in her hand and looks at the screen with a meaningless gaze. It was Jocasta D'costa, Arlando's third wife. He isn't Albert's mom.
Suddenly Arlando comes out of bathroom wiping his hair.
Discovering his phone in Katherine's hand, he snatches it and shouts at Katherine,
''Did ya recieve the call?"
''No. I didn't. Why you are acting like that?"
With a anxious voice she replied. Actually she got scared by Arlendo's sudden rude appearance. Breathing with a relif manner, he comes near Katherine, kisses her lips for once and whispers,
''Sorry darling."
He goes to the balcony and receives the call. Jocssta gets very furious at him and starts yelling over the phone,
''Where are you? With whom are you sleeping these days?"
''Shame on you Jocasta? How could you doubt your husband?! I am at Albert's place."
''Albert's place!!! As far as I know, Albert's relationship with you is not good."
Arlando feels like he will be caught red handed by his wife this time. So he hurriedly says,
''He isn't doing well so he called me to spend some days with him."
''But you also have a wife can you remember? "
''Yeah darling. How can I forget you? I will come to you soon. Love you darling."
Jocasta puts down the call and Arlando returns to Katherine. She is sitting quietly and weeping. Arlando feels sorry for her. He starts thinking that he should apologize to katherine. So he sits beside her, touches her cheeks with his lips. Katherine couldn't say a single word but hugs Arlando with a sad expression her face.
……………………………………..
Albert gets the second call from Tardon at 10.45 PM. He is walking in the balcony and smoking. He recieves it and asks,
''Any update?"
''No sir. Can't communicate with her."
''Send me all her numbers you have."
''Ok sir."
Albert puts down the call. He looks very angry and says to himself,
"What's going on in katherin's mind? Wherever she is, she will repent for her irresponsibility very badly."
Tardon sends all the numbers to Albert in viber. Albert resends them to his police friend Demin to track abou Kathrine's location.
The next day Albert goes to the Penscola Beach at 8.00 am. He has no idea why he is visiting here repeatedly. That surfer girl is also here. She is standing near the sea wearing a blue swim suit. Albert takes a look at her and starts smoking.
Suddenly the girl looks at him and starts approaching towards him. Surprisingly she asks,
''A cigarette please."
It was pretty shocking for Albert. Till now no one has dared to seek anything from him. He gives a cigarette to the girl. She again asks for a lighter. Albert also helps with it without saying anything.
During smoking she says,
''Kenan!! Kenan Shergill."
Albert was staring at her, so suddenly hearing her talking he comes in reality. He replies,
''Uh oh. Good name Miss Shergil."
''Thank you."
''Welcome. Myself Jeffery Albert."
''Where are you from Mr. Albert?"
''Florida. You?"
''London."
''Oh. I think you come here regularly."
''You also", with a sweet smile she replied.
''Oh you did notice me too."
''Yeah, just like the way you did."
Kenan smiles with naughty gesture. Albert feels embarassed. Miss Kenan Shergill seems much friendly as she offers Albert and asks,
''Let's Go for a walk."
Albert can't refuse and starts walking with her. Kenan is young, beautiful and smart also. She is talking with Albert as if she knew him for years. Albert discovered herself with a pure heart though he still believes that all girls are betrayers.
At the time of departure Kenan gets the number of Albert saying that she will surely call him. Albert fails to refuse her again.
………………………………………………………………
At 10.00 PM Albert gets the call of Denim. Denim assures Albert that Katherine's location has been detected in a guest house name "Raisings" that is owned by Mr Arlando, Albert's dad.
Albert gets very shocked hearing this. He puts down the call and gets anxious about this shocking news. Just than he gets another call from Kenan. He stares at the call. He is surprised of giving attention to an unknown girl with whom he just met and talked for once.
As soon as he recieves the call heared a sweet voice from the other side of the mobile.Albert is Surprised for a moment.He didnot know that anyone's voice could be so sweet.
To be Continued....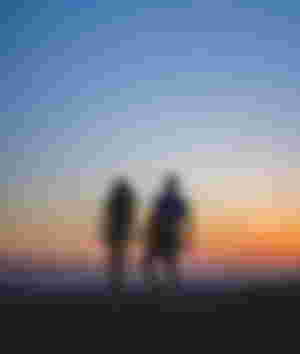 If you like my article, don't forget to leave -
*Like
*Comment
*Subscribe
Plz always support me because your one valuable comment inspire me to write more new articles.
If you would miss the previous parts of the story, plz read it before. I am giving the link for your enjoyment. I think you will like it.
1.https://read.cash/@Humaira/his-forbidden-love-264aabb8
2.https://read.cash/@Humaira/his-forbidden-love-part-2-0b5a26df
3.https://read.cash/@Humaira/his-forbidden-love-part-3-a5167747
Thank you so much all of my R.C friends 😘😘😘